Aeon Mall

Beez Neez now Chy Whella
Big Bear and Pepe Millard
Thu 3 Nov 2016 23:57
Aeon Mall, Johor, Malaysia
We took the marina shuttle this morning to the local Aeon Mall. Oh My. We froze at the door as we took in a massive bakery to the left and a huge supermarket to the right. After months of scruffing about in Indonesia street markets and avoiding heavily laden scooters, this came as quite a shock.
Floor plans – so very glitzy that most people take for granted – we marvelled. Like children we rode the escalators to the top, where we found the 'heavy domestic' shop. I saw a huge, silent fan and after a demo by the young man the skippers mitts produced twenty pounds in wing nuts – Ringgits. Then we worked our way down.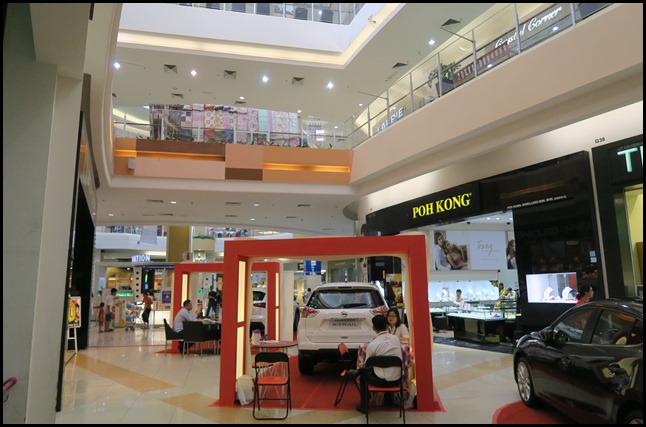 Cars...............in a shopping centre.............whoa.
We found Helen enjoying a bun and we went to gaze at the chocolate events.
Ooooooooooooo.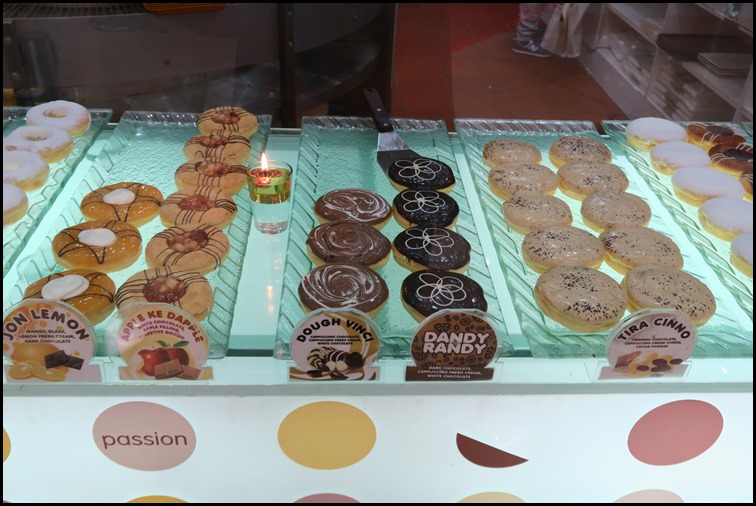 Not too sure about the Dandy Randy but the Dough Vinci was amazing – all coffee flavoured and creamy.
One more look in wonderment at the Mall, then it was time to hit the supermarket whilst Bear went for local data and a telephone SIM card (the real reason for being here). I bimbled up and down finding not only silverskin onions (I ran out ages ago when my six big jars had gone) but also gherkins, what a treat. All done and back on the bus, home to pack for our three night trip to SIngapore.
ALL IN ALL WHAT A SURPRISE TO THE SENSES
HOW DIFFERENT...............
---