Saltram and Roast

Beez Neez now Chy Whella
Big Bear and Pepe Millard
Sun 25 May 2014 22:57
A Walk in Saltram and a Huge Roast
We arrived to find the Duchess had just finished her lunch, great photo op.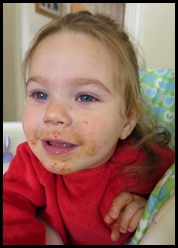 A natural comic.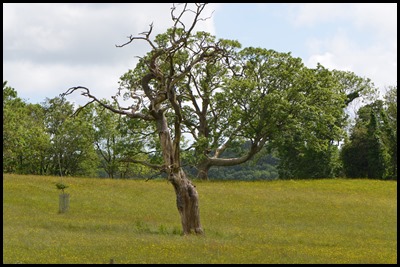 We went for an afternoon bimble round Saltram, the trees looked rather nice.
Buttercups everywhere.
Bonni looking serene as ever.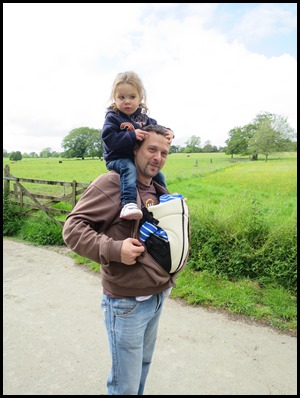 Independent Duchess, me an my dog. A lift with daddy.
After about fifty attempts.
Got there in the end.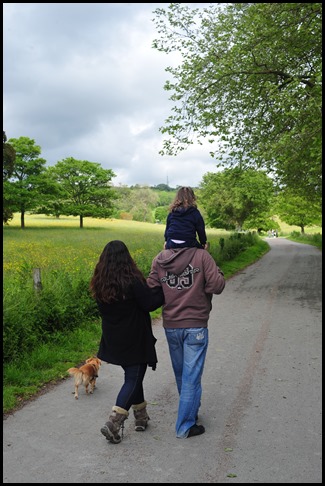 The Millard Family strolling.
Later, we picked Alex up and we all went to the George. Faye gets down to the serious business of roast dinner.
Adam came back from the carvery with a Jumbo, so did Al.
William looked spaced after his 'roast'.
Time to have a chat with grandpa.
Adam had to admit he was defeated. Amazingly Alex finished his and a couple of pints.
Very hard not to be smitten.
ALL IN ALL A GREAT FAMILY SUNDAY
---