Lingeh Snorkel

Beez Neez
Skipper and First Mate Millard (Big Bear and Pepe)
Thu 1 Sep 2016 22:57
Lingeh Snorkel
We swam from the back of Beez toward the reef and once again had the excitement of the 'no view, sudden view'. The first look at this particular reef was a massive (four metres across) clump, visibility was a bit patchy but it was fun to explore the reef edge and across the expanse of thick to sparse grass hoping for a turtle or two. I thought we had covered so many snorkels that today I would only take pictures of interesting and new to us things – along with some of the usual suspects because I cannot stop my finger pressing the button when I see a Nemo, worm, clam or blue starfish. Enjoy.
This chap in his camo jacket saw me and shot into his house at the speed of a bullet. I waited for ages but no way was he coming out further than his beak.
This very elderly chap gets a special mention as he was huge. His legs from tip to tip measured about eighteen inches.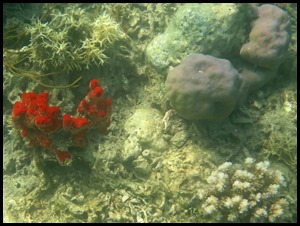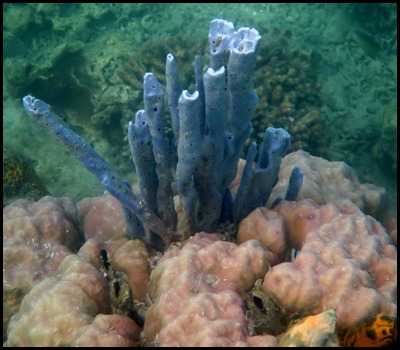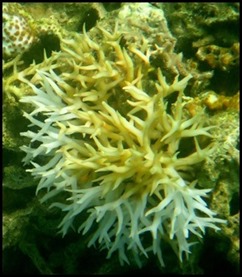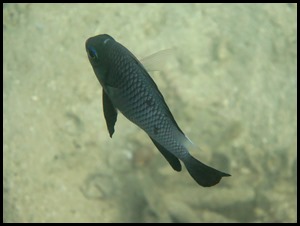 ALL IN ALL LOTS OF DIFFERENT STUFF TO SEE
NOVEL TO EXPLORE THE GRASS
---