Rick's Journey

Beez Neez
Skipper and First Mate Millard (Big Bear and Pepe)
Sat 26 Apr 2014 22:57
Journey to the Centre of the Earth
We needed something special as a "Thank You" to MOTH and Assistant MOTH for all they do for us on our UK visits, this presented itself in the form of a concert.
Celebrating the 40th anniversary of the release of his landmark concept album, Rick Wakeman took to the road with the Journey to the Centre of the Earth 2014 tour. Luck would have it, Plymouth Pavilions was night three of the fourteen venue run, marvellous. The show is based on the novel by Jules Verne, which marks its 150th anniversary.
"This is the start of a new Journey," said Rick, "the original score for the album had been lost for so many years, making any new performances impossible. But after it turned up without warning, we managed to restore it and add previously missing music that was not included in the original performances. It has taken another half decade to develop it into this tour, but I can't wait to take Jules Verne's magnificent story on tour again." The original

album was and is one of the rock era's landmark achievements - a record that sold fifteen million copies and rewrote the rules.
The short first half saw Rick come on alone wearing a suit and trainers. This easy-going chap told the audience of his beginnings. He started playing the piano at the age of five. At the age of eight his dad took him to a Peter and the Wolf concert and his love of classical music was born there and then, making him very committed to his piano lessons. He bought his first electronic keyboard at the age of twelve. At fourteen, he began playing with a succession of semi-pro bands. In 1968, Rick gained a place at the Royal College of Music, where he studied piano, clarinet, orchestration and modern music. He left the college after a year in favour of session music work.
Rick played Morning Has Broken by his long term friend Cat Stevens, who encouraged him to do as he wanted and not be bullied by record producers. This beautiful piece was followed by Life On Mars, Rick welcomed on stage Hayley Sanderson who sings it on her album, from here on in Rick called her Strictly (she has sung on the show for eight years). Introducing Bowie's classic, Rick dispelled the myth that his piano part was hard to write. "I played what I wanted and everybody worked around me." He said working with David Bowie was a joy who also told him to follow his instincts and not be dictated to by record companies.
Next Rick and vocalist Ashley Holt wowed us with Summertime

(

because they used to play the song when they were in a band in their teens). Rick told us that no other man could perform next to him on Journey as his friend had done so in the beginning.
To wind up the first half Rick told us about his professor at the Royal College of Music who would have him take a piece by one composer and arrange it in the style of another. He then blew us away with Eleanor Rigby in the style of Prokofiev. Incredible, who could have seen that one coming. Time for a libation and recollections about music.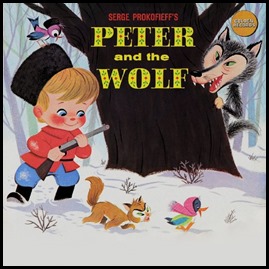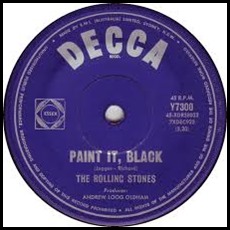 In 1964 m

y first single was in

My Boy Lollipop by Millie Small
In 1965 my first album was Peter and the Wolf by

Sergei Sergeyevich Prokofiev
In
1966 my second single was Paint It Black by the one and only........Rolling Stones
These three musical experiences shaped my love of black singers, classical music and of course blues / rock / bad boys
I asked Bear to recall his first three.
In 1959 a Christmas gift of a record player allowed me to play The Laughing Policeman.by Charles Penrose which made me laugh.
In 1961 I bought The Scottish Soldier by Andy Stewart – because I liked it. The 'B' side I remember had Donald Where's Your Troosers as I like to laugh.
In 1966 I bought my first album – Big Hits (High Tide and Green Grass).
Well 1966 was clearly important to both of us in becoming life-long Stones fans. Must try to see them once more..............
Back to Rick. The second half
The New World Symphony Orchestra, accompanied by The English Chamber Choir and the English Rock Ensemble, all conducted by

Guy Protheroe took their places. I would have been terribly disappointed if Rick had not walked on in a vast, shiny cape. I was not to be disappointed

. The audience were on their feet at the end of Journey, settled to an encore we were treated to half an hour of Return to the Centre of the Earth
. Fantastic. Here's hoping they bring both albums out digitally re-mastered.
The narrator, Philip Franks, sat on a throne at the back of the stage, his wonderful, deep voice was perfect to tell the story.
ALL IN ALL A FABULOUS NIGHT
FANTASTIC PERFORMANCE
---