Hotel Casa Santo Domingo

Beez Neez now Chy Whella
Big Bear and Pepe Millard
Sun 15 Jul 2012 22:56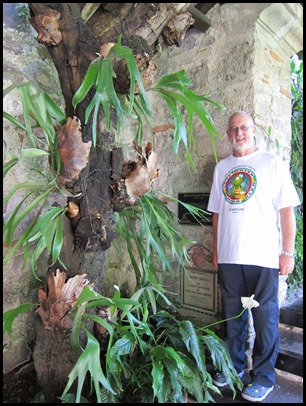 We entered through a fairly humble gate and knew immediately this hotel was going to be something very different. A water feature to our right and a very long covered walkway.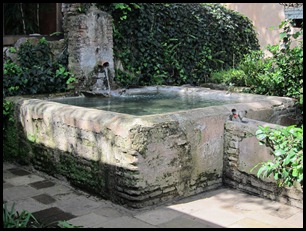 Indeed something very different
All this and we haven't made it 'inside' yet
The area to the right of the courtyard was vast
To the left, the hotel swimming pool just visible in the distance
Santo Domingo Convent, the biggest and richest convent in Antigua and considered very grand in the Americas, can be traced back to 1538 when the Dominicans arrived in Guatemala. Founded in 1542, it had two towers with ten bells and was filled with treasures. Its large church was completed in 1666.
The monastery was destroyed in 1773 and today parts of the ruins have been transformed into a hotel with public spaces. The Hotel Casa Santo Domingo, is a five star hotel and museum which opened in 1989. I checked on line to see what the rates were to stay in one of the one hundred and twenty nine rooms, randomly choosing Monday night - the only availability was a Junior Suite or a large double (price range 185 – 250 for the night).
We bimbled around the public areas of the hotel and stopped to look at the expensive menu before making our way back to the first courtyard. Apparently there is a museum here on the grounds that is the best in Antigua – perhaps next Sunday it would make an interesting perambulate.
We watched a macaw watching his friend on the ground, deciding whether to chance the jump, but after a few minutes dangling he returned to his perch.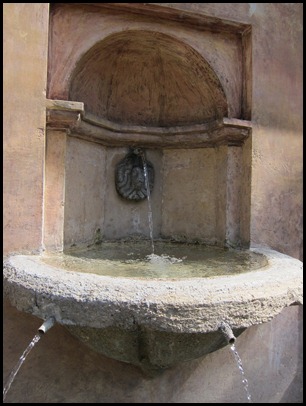 A final look at some water features, a room with a cute balcony and off we went.

ALL IN ALL A STUNNING HOTEL
---