Our Lady of the Snows

Beez Neez
Skipper and First Mate Millard (Big Bear and Pepe)
Wed 27 Aug 2014 22:27
Our Lady of the Snows, Fox Glacier
We were on our way to Lake Matheson when we saw this little church. Stopping to take a picture we saw the door was open to Our Lady of the Snows Catholic Church. Mabel parked, in we went.
The dedication stone.
This tiny little church had a big welcome and was really bright inside.
Always lovely to find the door unlocked. Simple and traditional.
After a good look round we went to look in the small cemetery.
In the porch Bear loved this picture of His Holiness because his eyes are twinkly and he looks mischievous.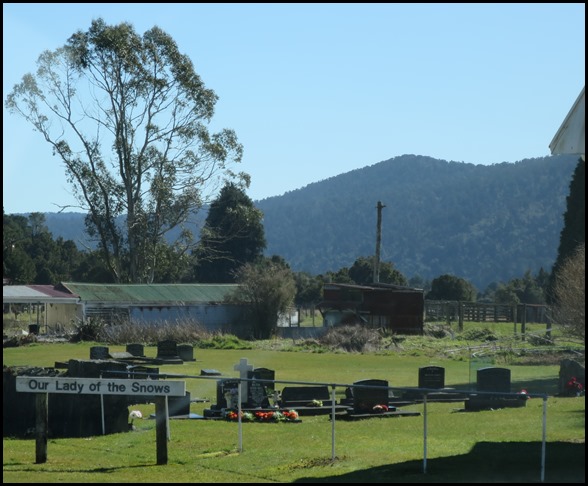 The cemetery.
A bimble and a read.
A new one on us was this glass memorial, sadly to babies lost.
We then read the plaques on the wall.
Such a setting.
ALL IN ALL SUCH A LOVELY LITTLE CHURCH
VERY PRETTY
---