To Maupiti

Beez Neez
Skipper and First Mate Millard (Big Bear and Pepe)
Sun 29 Sep 2013 22:07
To Maupiti - Our Last Island in French Polynesia

Engine on at seven, we waited for a cruise ship to come in, went through the pass and waved farewell to the shack with ocean, reef and island views. Just ahead of us was Windarra, who turned to put their main up. We briefly overtook.
Karl looking cool and a fun shot of Windarra as she passes Beez.
Bora Bora left behind in the dull, early morning light
Half way with Maupiti ahead.
Onoiau Pass comes into view.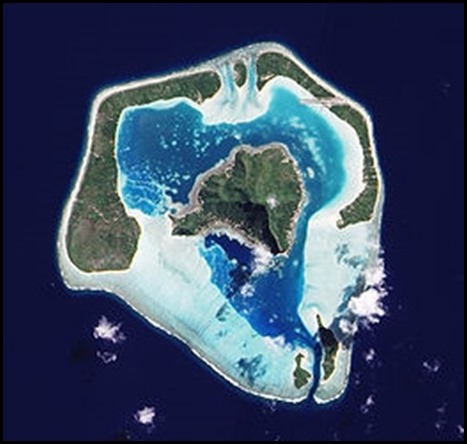 The pass looks really something when seen from space – thank you NASA.
First to line up was Windarra.
All looks quite normal until you look left and right.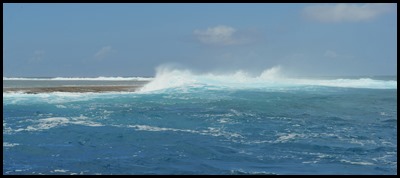 To the right.

To the left.
The short washing machine bit.
Last bit.

We were through.
The well buoyed route turned smooth and the colours began to show. Not sure if this is a welcoming committee or would-be salvagers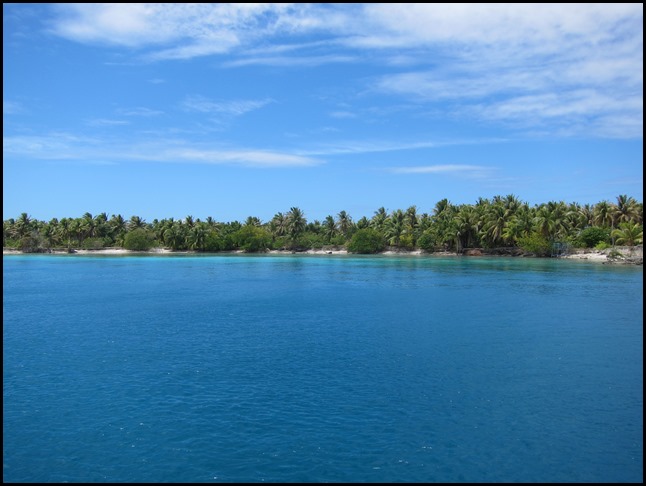 The motu on the right has two villages and has a 'get away from it all' feel.
Windarra turned left into the anchorage, we turned right and headed to town.
We look back to see One White Tree, Windarra and Jehol at anchor.
We turn at the commercial dock, pass the church and go as far as the map on the IPad says.
The coral heads were easy to see and had been marked with posts.
Our chart plotter view in big and small scale (very accurate).
We anchor beyond Obatuba from Brazil at one o'clock.
Just perfect, the view to eat lunch to.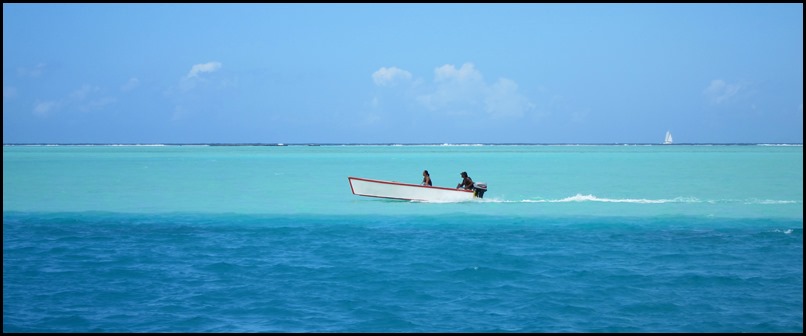 A local passes in the shallows in front of Beez, a yacht out at sea.
ALL IN ALL THE MOST INCREDIBLE ANCHORAGE
PERFECT PEACE AND BEAUTY
---