Potted Singapore 1

Beez Neez
Skipper and First Mate Millard (Big Bear and Pepe)
Sun 6 Nov 2016 22:57
Potted Singapore 1 – Old and Modern, Then and Now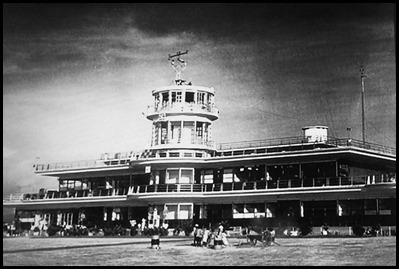 1950. The old Kallang Airport was Singapore's first civil airport opened in 1937, now disused.
2009. The SIngapore Changi Airport Control Tower is an icon to the airport's consistent ranking as one of the world's Top Ten Best Airports.
Changi Airport serves more than a hundred airlines flying to some three hundred and twenty cities in about eighty countries and territories worldwide. Each week, about
6,800 flights
land or depart from Changi, or about one every 90 seconds, with 55.4 million passengers passing through the airport in 2015.
1950. Early Chinese settlers to Singapore congregated at Chinatown, creating an area with a distinctive cultural character.
2009. Chinatown buzzes with activities especially during Chinese New Year, when street shopping for traditional delicacies brings back fond memories of the good ol' days.
1950. Aerial view of the busy Singapore harbour waterfront in the 1950's.
2010. The jewelled skyline of Singapore's Central Business District Area at night.
1960. Early lodgings had very basic amenities and were usually cramped. One kitchen and toilet were shared by many families leading to unsanitary living conditions.
2011. Stylish private properties and affordable public housing provide every Singaporean a place to call home.
1950. Singapore River, lined with shophouses and factories, was a prime port in the 1950's due to its deep harbour and location at the heart of trade routes.
2011. Clark Quay and Boat Quay along the SIngapore River thrills by day and dazzles by night with an eclectic mix of restaurants, pubs and entertainment outlets.
1968. A scene of the SIngapore skyline as seen from Cathay Hotel in the late 1960's.
2010. An aerial view of Singapore's city skyline from Marina Bay at dusk.
1972. The iconic Merlion nearing its completion at the mouth of the Singapore River in 1972.
2011. The Merlion Park is the new home for the national icon and a top attraction for Singaporeans and foreign visitors alike.
1959. Men in tubs rowing across the Singapore River during a race held in 1959.
2011. Dragon Boat races are often held at the Marina Bay area and the SIngapore Flyer offers an awesome aerial view of this cultural sporting event.
1959. A Chingay procession in 1959 where the dragon dance and acrobatics with huge flags were performed.
2011. Tradition never dies. A group of enthusiasts perform the dragon dance routine under loud and intoxicating drum beats.
1972. Started in September 1961, the Singapore Grand Prix was listed as one of the Asian circuit racing events in the World Motor Racing calendar.
2008. The Singapore Grand Prix is Formula One's first ever night race. The inaugural race was held in September 2008.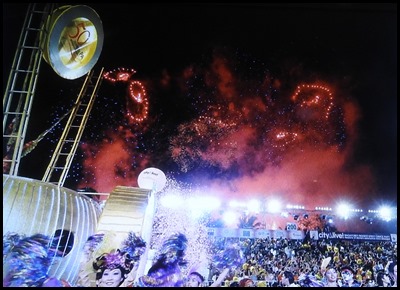 1973. Street performers from different associations dressed in ancient Chinese costumes throwing in a few fancy reels and acrobatics.
2011. Street performers from different ethnic groups working together to put on a great show to celebrate racial harmony.
1974. People lined the roads to catch a glimpse of the massive street parade of floats.
2010. The annual Chingay procession is a colourful celebration of life with unusual floats each year and multi-ethnic performances.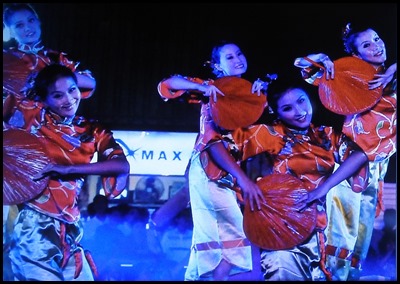 1950. Chinese opera was a popular form of entertainment in the 1950's.
2011. Traditional Chinese fan dance performance continues to delight audiences during a Mid-Autumn Festival celebration.
CONTINUED........
---