1st A&E 2018

Beez Neez
Skipper and First Mate Millard (Big Bear and Pepe)
Sat 7 Jul 2018 22:57
Our First Fun in the Sun with Andrew and Edward
Within seconds of arriving at Miffy and Rachel's I was in snuggle position with Andrew and Edward – a long overdue snuggle. This is the first time I have looked (in a photograph) as a fifty/fifty mix of both my parents as opposed to being so much like my mum.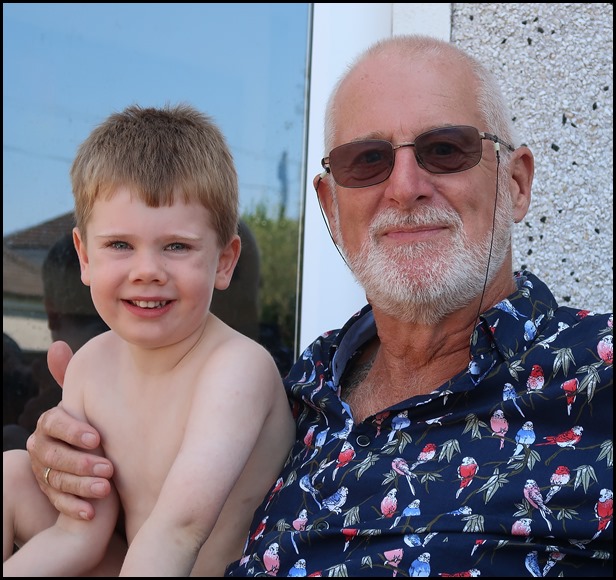 Grandpa and Andrew posed together and when I asked for a cheesier grin from both of them.................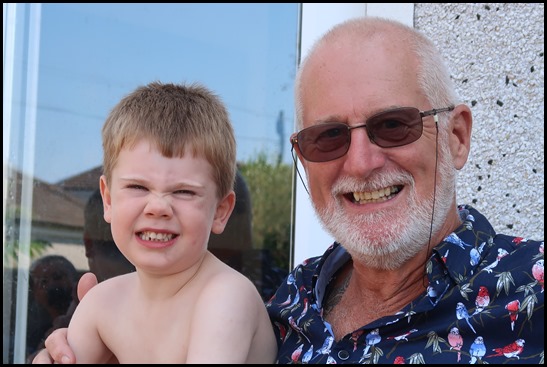 ............I certainly got cheesier grins.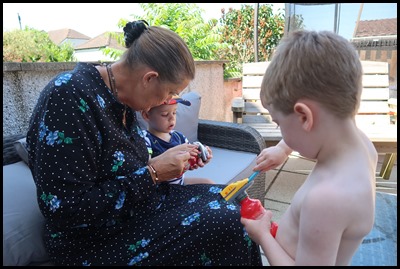 Then we got down to the serious business of sharpening pencils.
Not quite as serious as Edward presenting me with his special car, no scratches on this white beauty.
Miff got the hose on Luka so he could cool down and it was great fun watching him try to bite the water.
Luke 'nearly' got the spray. Miff did a great BBQ, the boys enjoyed their paddling pool and it was lovely to catch up. After the boys showers it was story time and we wended our way until the next time.
ALL IN ALL A SMASHING AFTERNOON
A FABULOUS TIME WAS HAD
---