SL Sigiriya Art

Beez Neez
Skipper and First Mate Millard (Big Bear and Pepe)
Sat 9 Mar 2019 23:47
Sigiriya Art at the National Museum of Colombo
Very special to climb the stairs at the National Museum and find a whole gallery featuring the art of Sigiriya.
On one wall we found these Veddah, Veddha or Vedda paintings. These are minority people living in Sri Lanka and are now in threat of becoming extinct. Most speak Sinhala as their indigenous languages have all but disappeared. It has been hypothesised that the Veddah were probably the earliest inhabitants of

Sri Lanka

and have lived on the island before the arrival of Vijaya and his clan from India.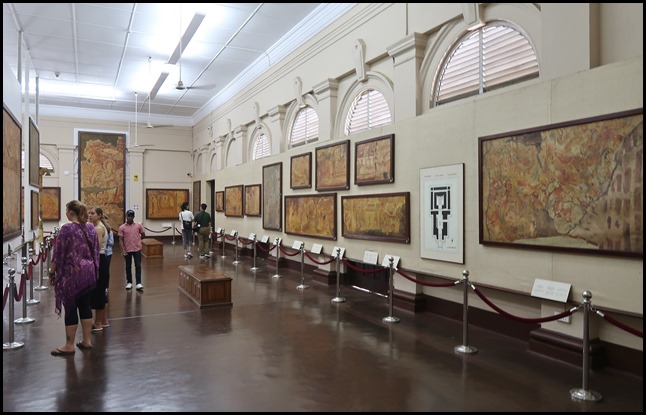 After enjoying Sigiriya yesterday it was special to see the art today, then we moved on to the next gallery.
ALL IN ALL AMAZINGLY COLOURFUL FOR THE AGE
WONDERFULLY GOOD
---