Bear's New Friends

Beez Neez
Skipper and First Mate Millard (Big Bear and Pepe)
Sun 16 Aug 2015 22:57
Big Bear's New Friends
Bear and his new laydees, met at the Kula Eco Park, Sigatoka
More interested in Bear's finger.
Back in control- sort of.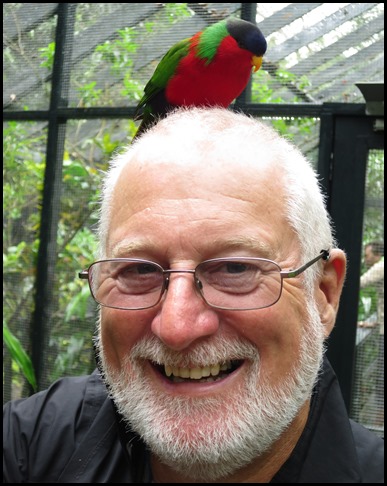 Arrr.
Charlie and Reva.
Posing with Kevin and then as his Mohican.
It has to be said – Kevin is a really cool dude.
Not truly orphidiophobic – I'm not a train journey away from it you know........, Bear did have to brace himself to muster the steel needed to have Wendy around his neck. I swear she flexed and got a little tighter........what sort of snake is she anyway. A boa. There is nothing to be said other than the very big swear words I want to rush out just now. She only wants to give you a hug. Huh. The 'always near the surface smile' breaks through. I was very brave indeed and was very happy to see her on you, I felt you wore her better.
Wendy was a sweetie.
I made a new friend too – Fred
ALL IN ALL SMASHING
THE TEXTURES OF LIFE
---