To Yalobi Bay

Beez Neez
Skipper and First Mate Millard (Big Bear and Pepe)
Mon 14 Sep 2015 22:57
To Yalobi Bay, Waya Island
A smiling skipper as we started out this morning at ten o'clock and joined our track, this time heading south.
We pass Manta Resort.

Manta Pass with tourist boats waiting for the right time.
Pretty skies along the way.
The view dominates as we watch a yacht turn into Likuliku Bay.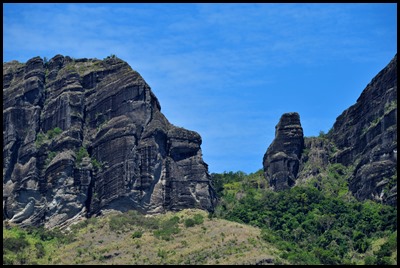 Fun with the 'face of Waya'.
Volcanic scenery.
An isolated beach.
We rounded the final corner and saw an old friend at anchor.
Reef Endeavour, we first saw as we sailed into Savusavu.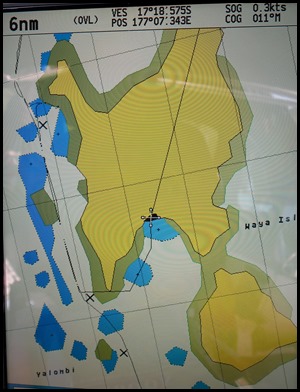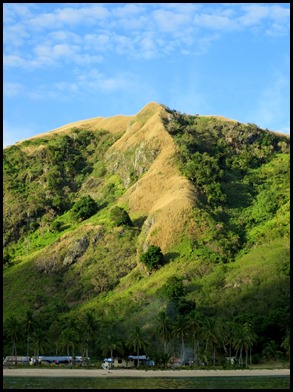 Our view left and right of Yalobi village anchorage, a short hop of twenty three miles.
The village school. We heard some lovely singing at home time.
ALL IN ALL A WONDERFUL END TO OUR YASAWA GROUP VISIT
BEAUTIFUL DAY IN THE SUNSHINE
---