Devil's Bridge

Beez Neez
Skipper and First Mate Millard (Big Bear and Pepe)
Wed 28 Apr 2010 22:21
Devil's Bridge
After Betty's Hope we went with Mike and Pat to Devil's Bridge
Devil's Bridge is a natural rock arch on the east coast of Antigua, near Indian Town Point to the east of Willikies. The area around the arch features several natural blowholes and is a popular swimming - snorkelling spot, as an offshore reef acts as a natural breakwater.
Not particularly rough compared to when we returned the following week with Alex, Adam and Jenny
On this visit we saw telltale signs of pressure with the 'path' bubbling and wave height
AAJ and BB in the correct order
Much bigger waves this visit
Adam offered to be my guinea pig to show the real size of the force and the wet after-look
It did make for a great shot - Thank You to Adam for taking this on, (otherwise water shots are meaningless without some measure of scale)
Now Bear was happy to pose
He got soaked for my art but then....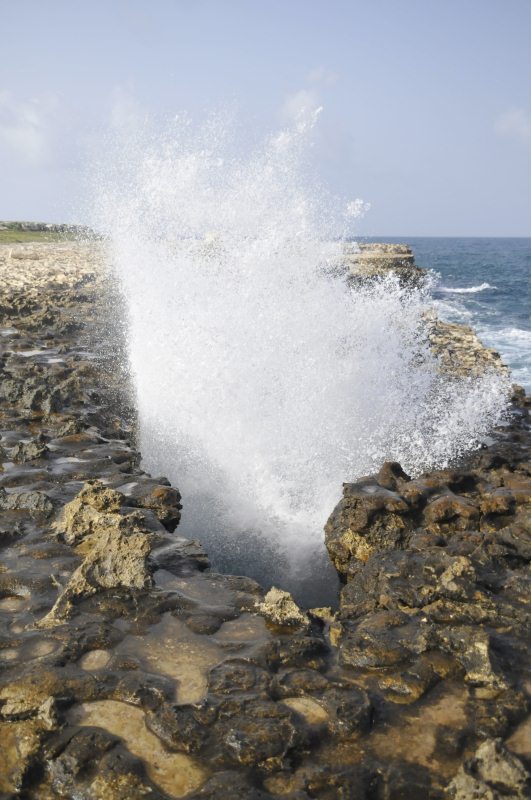 I thought this was a wow
Spectacular
So spectacular - I got a good soaking too
ALL IN ALL A FIRST HAND LOOK AT THE POWER OF NATURE.
---