1st Car Bimble

Beez Neez now Chy Whella
Big Bear and Pepe Millard
Wed 6 Feb 2013 22:50
Our First Local Bimble in the Car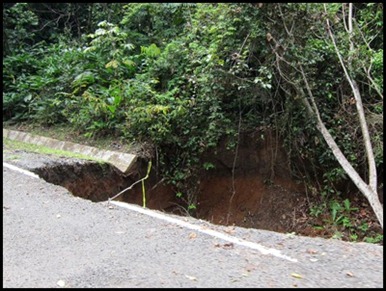 The boys (Bear and Eric) jumped on the eight o'clock bus from the marina, went into Colon to the Eurocar Office (under the Hotel Four Points – Sheraton), they each paid one hundred and twenty five pounds for us to share a weeks car hire, getting back all smiles with a black Mitsubishi. After lunch met and went for a small bimble nearby. The entrance to the marina complex has some shocking tarmac, weaving around the biggest holes, we turned right and headed to Fort Lorenzo (own blog) and to find the nearest beach. Interesting roads.
The
National Park man who let us in earlier was all smiles, he only charged the men five dollars and let Dee and I off.
We found a beach and went for a paddle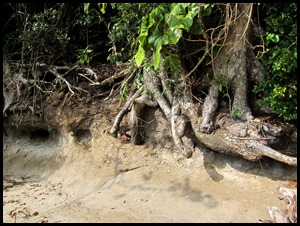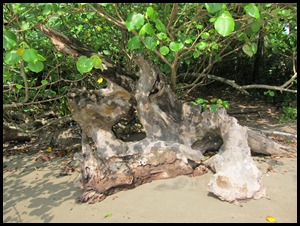 Bear got very creative with his pictures
A regional meeting of hermit crabs and a passenger
As usual I was busy seeing what I could see
Lovely to see the sea in action.
Along a service road we found the biggest leafcutter activity any of us had ever seen – millions
Bear liked this palm leaf – spooky.
This chap watched intently
Our final stop was to see a sloth curled in a tree for the night. Light was beginning to fade and the clock said 'Happy Hour'. Time for a beer and a look at the daily special back at the marina restaurant.
ALL IN ALL NOT A BAD PRACTICE BIMBLE
TOMORROW PANAMA CITY
---