Thunderbolt Bimble

Beez Neez now Chy Whella
Big Bear and Pepe Millard
Fri 20 Jan 2012 23:57
Bimbling Around Thunderbolt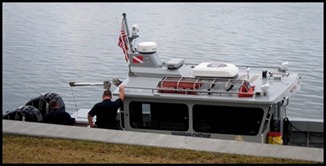 We had some lunch, checked in with Hal – the harbour master and off for a bimble. Wonderful to see the very police vehicles who so helped in the recovery of the Wise Owl, this time seen from the land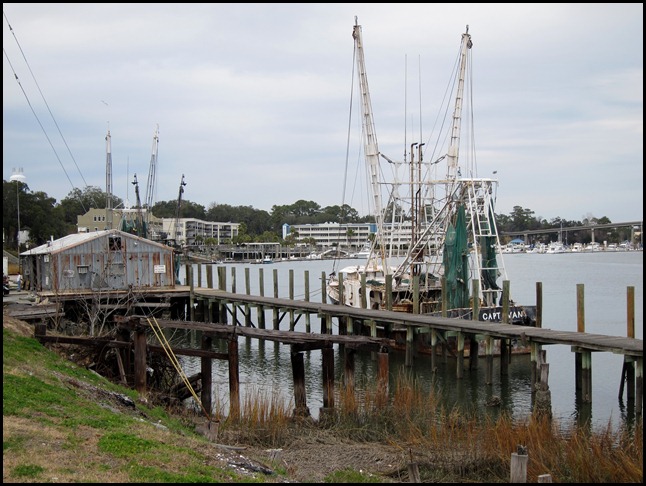 A hard working girl at rest beside a very worn fish market. Shrimp for sale, hmmm maybe later
Looking over to our last fixed bridge before the marina, a rainbow
The small town of Thunderbolt owes its name to a legend of a lightning strike that created a freshwater spring on the Wilmington bluff. Native Americans were found to be among the first inhabitants. Thunderbolt was a settlement which evolved into a shipping point for local plantation needs which also serviced the river traffic. In 1856, the Town of Thunderbolt was incorporated as Warsaw and then began its history as a processing port for the fishing community. In 1890, Georgia State College was founded for the education of African Americans. This college continues to be a historically black institution and is known today as Savannah State University.
In 1921, Warsaw's name was restored to Thunderbolt and the seafood processing continued to play a large part in this community's development. In 1939, yacht racing became popular and saw the construction of a yacht basin. Annually, the "Blessing of the Fleet" was celebrated until recent years and shrimping evolved into the primary seafood product.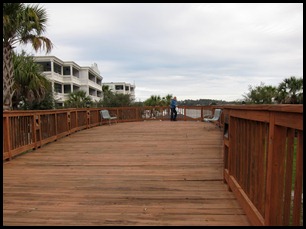 We walked along the road and stopped at a little memorial. Looking back down the river we could see Beez parked quietly, the umbrella is below left of her
More ladies, sadly the last one seems to be used as a cat shelter; complete with blankets, bowls and cats
A couple of houses and a street fairly representative of the area, at least I found the local nursing home – steady
We wandered past the fire station, sadly the museum was closed, then I thought I had a 'one careful owner' but no this is a fully operational BBQ next to the café that sells "whole pigs butts", hmmm maybe later.
Then we saw a one careful owner for real, complete with garden, ornamental herb boat and water feature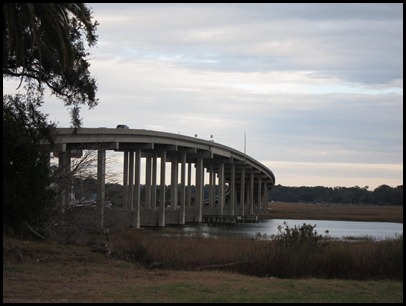 After a couple of hours bimbling around the streets, we got back to the river, right next to our last fixed bridge. Bear didn't fancy keeping a boat having to use the huge walkway above. Even in a small town we found a tourist marker of yet another "famous" person. Never heard of most of them. Hmmm moving right along.
Time for a beer in Tubby's Tank House, sitting on a rocking chair overlooking the "main road". It's been a while since we have seen a bar built around a tree.
A chap walked past with his very own' 'Maypole' complete with dancers. Bear pipes up, why do they have a cross in the middle of the road. "We walked right past it on the way here, it's a memorial to local sailors and fishermen lost at sea, you Numpty, I'll make you read all the names on the way back to the marina". Have you ever seen a free angling paper rolled up and used as a weak cudgel.
Bear has
Silence is golden Bear,
Quiet Bear, Quiet
As Andy Pandy would say - Time to go home, time to go home, Andy is saying, goodbye, goodbye
ALL IN ALL AN INTERESTING BACKWATER
NOT MUCH OF A TOWN BUT VERY FRIENDLY
---