To Moramba Bay

Beez Neez now Chy Whella
Big Bear and Pepe Millard
Wed 23 Oct 2019 23:57
14:53.439S 047:20.563E
To Moramba Bay
At twenty to five I woke at very first light, the water was glassy........
.......Slow Flight behind us.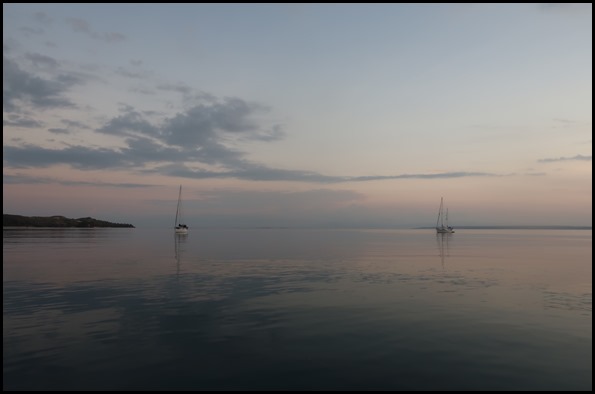 At twenty past five pre-dawn grey tones (Serafina on the left, Slow Flight to the right).
I could just see Fred (Serafina) sitting on the side ready to watch the sunrise.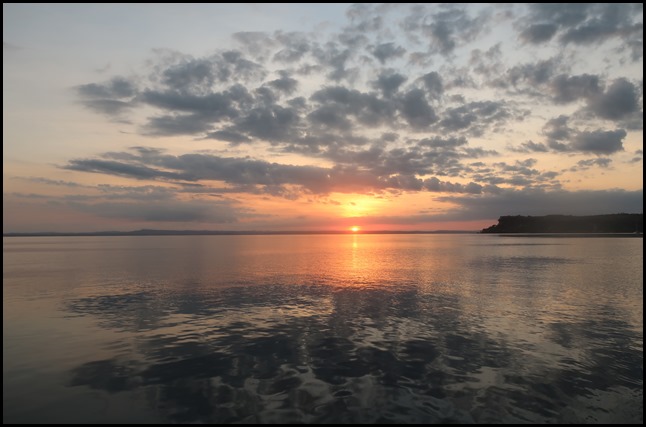 The sun getting his hat adjusted.
Away to our left.
Hat in place......
Six forty-five and Trevor began to up anchor, as did we.
Fred too, I love to watch all the hues as day gets under way.
One final look back and we were off.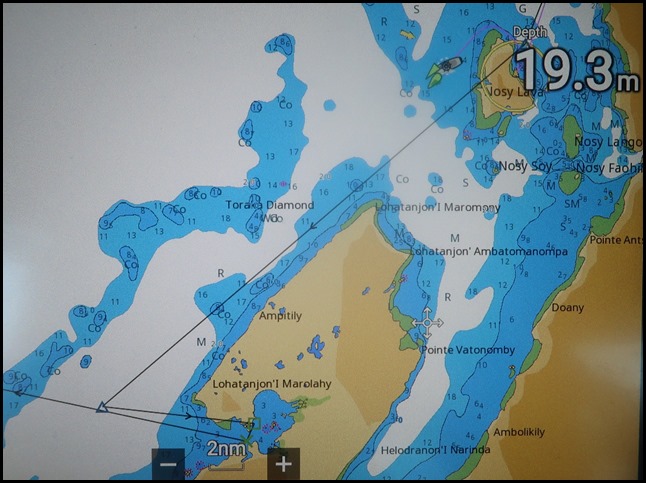 We motored around the northern tip of Nosy Lava for the forty mile journey to Moramba Bay.
The mainland coast was beaches, rocks and trees, no villages.
We had a cracking sail for a few hours this afternoon in winds to fifteen knots. Just before the bay I turned to wind for Bear to wind in the genoa. No fishing today so no repeat of the fiasco yesterday..... On Bear's IPad map we could see a clearly marked dotted line (not seen on the chartplotter) that would take us over the shallow bit at the entrance (depth stayed above 4.5 metres).
To our left we saw our first baobab trees (top left of the middle islet).
Rounding the last islet, yacht Vilja (Sweden) who left at midnight to catch the next window to South Africa.
A few minutes later the anchorage came into view.
So looking forward to exploring ashore on the morrow to get up close and personal with the baobab trees, I liked the chap top right.
This local managed to sail against a fourteen knot headwind, amazing.
Such incredible, unspoilt scenery.
We enjoyed sunset and an early night.
ALL IN ALL A WINDY BUT BEAUTIFUL BAY
A CRACKING SAIL AT LAST
---