To the North

Beez Neez
Skipper and First Mate Millard (Big Bear and Pepe)
Mon 23 Dec 2013 23:27
To Cape Reinga
Up we jumped this morning and off we went, not before we sat and took in the view, special because Beez is bottom right.
Today was due to be a supermarket day for our festive shopping. Knowing the shops were going to open really late, some ten, some midnight, we decided to do a touristy thing first. Cape Reinga was the goal, off we went on good roads and lovely scenery.
Something new to us en route, a Fire Danger Warning sign.
We pulled off the road to look at a pretty fishing village called Mangonui.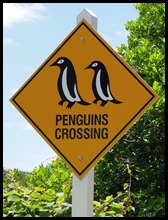 We got to the end of the village to do a u-turn, another first was to see a Penguin Crossing sign.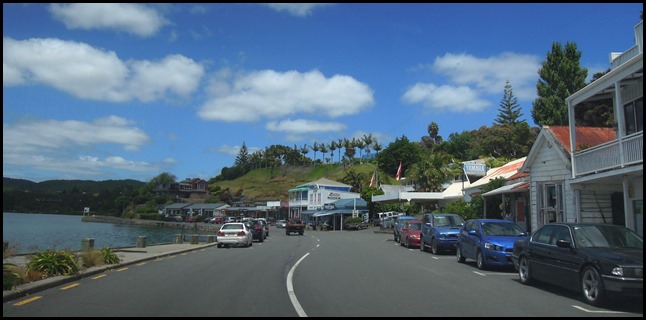 A rather nice little town.
It has to be said, we have never seen so many agapanthus – ever. They are everywhere, at the marina where we first saw them and ever since. Thousands of them, now happily spreading themselves about the countryside.
Next we stopped at a lookout for Doubtless Bay.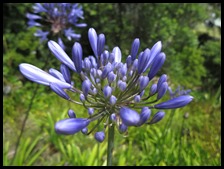 Here even more agapanthus, classic blue and white. Loads of bottlebrush too.
We stopped at a petrol station next to a motel, not for any other reason than we saw a lighthouse in the garden.
The History: North Cape Lighthouse. Planning commenced in 1905, ordered in 1912 and built in 1927 as a 400 mm Fixed Optical Light by Chance Brothers and Co Ltd, lighthouse engineers, Smethwick, of Birmingham. The light was operated by acetylene gas, located at Murimotu Island at thirty four degrees, twenty four minutes south and one hundred and seventy three degrees, three minutes east. The light is now operated by electricity.
Replaced in 1973. Brought down to Waitiki Landing in 1974. Gifted by the Marine Department to the Crown for relocation at Waitiki Landing on the 7th of January 1974. Accepted by the Commissioner of Crown Land on the 23rd of January 1974.
Restoration: Arthur Ole Lancaster began restoring the light in January 1996. Where possible he used authentic pieces, but, over the years, some pieces have been lost so he had to replace them with replicas. The original lenses were stolen while in storage, but he was able to replace them with revolving lenses. The original was a fixed lens. It is believed this light is the only working one on private land and is exhibited at Waitiki Landing every evening or as requested.
Further north we saw a graveyard on a hill.
Not as haphazard as we have become used to in Tonga, but traditional symbols we have.
All we can say is if the Indian Mynah bird is a pest to be wiped out, we saw hundreds, in ones, twos, dozens and more all along the roadside. It was really nice to see chaps scruffing about that we recognise.
During the day we counted five kingfishers and fifteen hawks.
We know this is a common chap but he did pose nicely.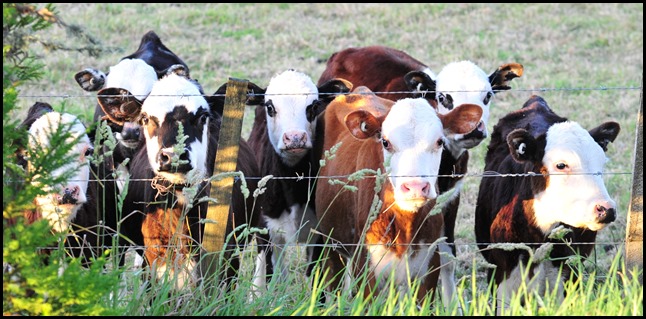 These inquisitive babies saw us and came trotting over.
Information boards along the way.
We were so surprised to see beaches and so much sand.
Cape Reinga was very special.
We stopped to admire the view and lo and behold....................
.............. Thistles.
Logging and view.
An interesting front garden.
We sat and watched the sun go down over Cooper's Bay.
ALL IN ALL SUCH A PRETTY, UNSPOILT COUNTRYSIDE
ALMOST A WARM CORNWALL
---