Dutch Building TP

Beez Neez now Chy Whella
Big Bear and Pepe Millard
Mon 17 Oct 2016 22:57
Dutch Building Tanjung Pandam
We left the Tin Museum and headed toward town. There are many Dutch buildings in the city of Tanjung Pandam, collectively known as 'Rumah Tuan Kuase or Hoofdadministrateur'. We arrived at a rather handsome example built in 1860.
We entered and the right side of the main room was laid out with a bridal bed, bride and groom, gifts and around the edge...........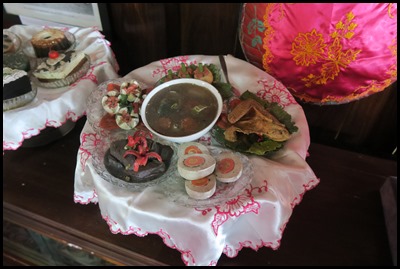 ...............food seen at a wedding reception, finished with a cup of tea......
.A couple of old wedding photographs on the wall.
The left of the main room was set out for a reception.
We saw a couple of DVD's that feature the granite rocks near our anchorage – sadly in Indonesia with no subtitles.
In the next room we saw traditional instruments and Michelle demonstrated a cart, wearing a coolie hat.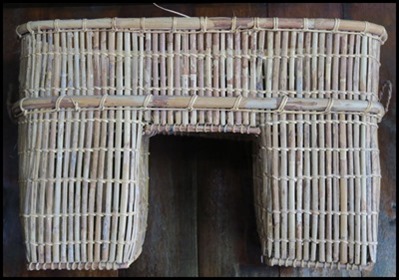 On the wall a bicycle pannier. We looked from the rear window.
A traditional local house.
A lad in local dress.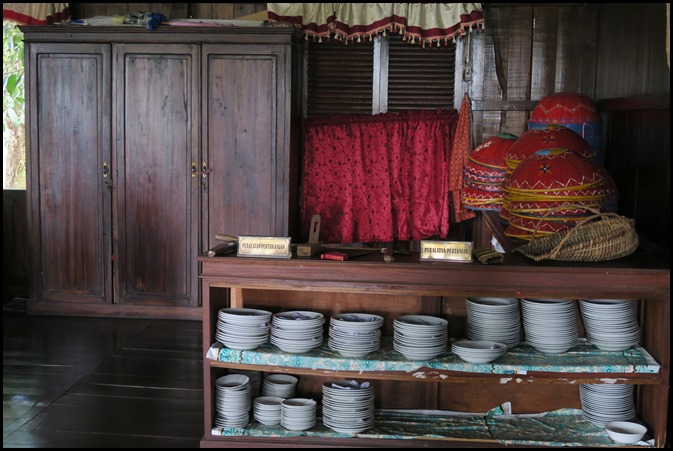 A typical servery with dish covers.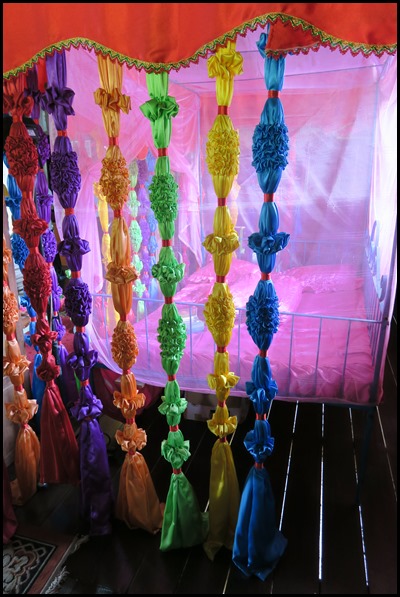 Back the way we had come. Passing the bridal decorations and outside passing a window.
The house in 1860...............
...................and today, remarkable.
ALL IN ALL INCREDIBLE FOR ITS AGE
SUBSTANTIAL TIMBERS
---