My Party

Beez Neez
Skipper and First Mate Millard (Big Bear and Pepe)
Thu 28 Jun 2012 22:57
My card from Dorothy and Duncan
Thank you everyone for my cards, ecards, Smilebox, Facebook wishes, phone calls and text messages. It means the world to me. Had to put the one in above – it did make me laugh.
Speaking of Vodka – the boys left the girls to shower and chat, but more importantly, to find an Offie to buy supplies. Duncan only just made it back with splits in his purchased carrier bag, as he put it down it just shredded. Lucky no spillage. Ear scratching as the next view came to notice.
Marlo unknowing, Brian bemused and Dorothy giggling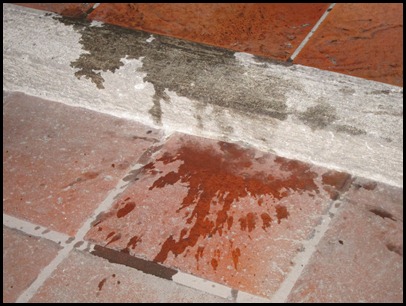 Don't ask
After a few sherbets the Senile Seven hit the town. Clearly this chap hit it a bit too hard.
Larry went in to a chemist shop to ask about eateries, clearly a South African custom. When he creased up Dorothy went at her best pigeon Spanish.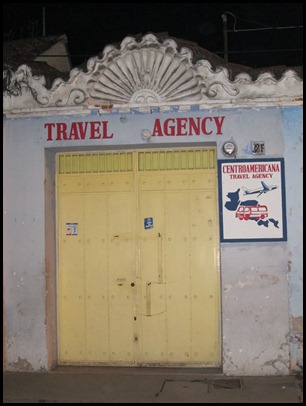 I took pictures of a couple of garish birthday cakes, a travel agency, a furry roof (must see that in daylight) and a chicken takeaway – with just one piece of chicken. If only I'd have known. We walked up a couple of side streets, lots half the Senile Seven and trotted back to the main road.
We ended up in a Kentucky equivalent – although after we ate it was decided VERY loosely equivalent. The water feature was pleasing. Duncan even tried ordering in Spanish.
Marlo pointed and Dorrie closed her eyes and wished. Bear sat bemused.
Food ordered, then came my surprise cake. Sourced by the breakaways.
Complete with candles. Such glee.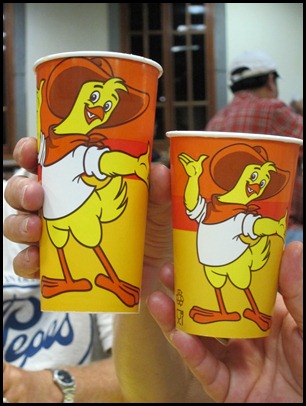 One lump or two. We couldn't work out why the Senile Seven were given six rolls. The ketchup packets were huge. The funky cups complete with pollo
The food when it arrived was dry and cold. Duncan tried his best to cheerily 'build' a chicken wrap. My nuggets.....
On our way back for a few more sherbets settled on the patio until lights out at ten, we were fascinated at just what you can pick up in a pharmacy here....
So what does a girl get spent on her birthday from her loving husband:
110 q bus ticket
24 q grapes
10 q Orange juice at the bus station
12 q my ice cream at the half way stop
75 q my half of the hotel room
60 q French Vodka (that Bear is sharing)
15 q for my Coke that came as a 30 q pack of 2.5 litre coke paired with a 2.5 litre Sprite (that Bear will drink) complete with convenient carry handle.
43 q chicken dinner
12 q Diet Coke
Or the princely sum of twenty nine pounds and sixty pence. I am indeed a princess.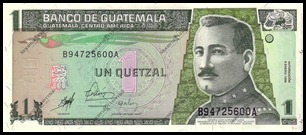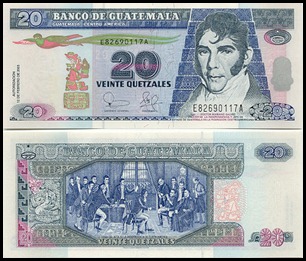 The quetzal replaced the peso in 1925 during the term of President Jose Maria Orellana, whose image appears on the obverse of the one-quetzal bill.
ALL IN ALL WHAT CAN I SAY
---