Thuy Mountain

Beez Neez now Chy Whella
Big Bear and Pepe Millard
Sun 7 Jan 2018 23:37
Thuy (Water) Mountain
Up at the crack of sparrows, we were picked up by minibus and headed toward the Marble Mountains not far from Da Nang. Had we realised we were about to climb to the pagoda at the top, we might have taken the lift. Passing many a souvenir stall, all offering lucky Buddha's for a dollar each, we set off.
Half way up, a quick breather to look down and......up......Oh my.
At the top of the steps we reach a hillside dragon and Buddha behind a pool.
In the early 19th century, King Gia Long, the founder of the Nguyen Dynasty, passed by and named the five mountains as Ngu Hanh Son. He also named each of them according to one of the five elements of the universe: Kim Son (metal of gold), Moc Son (wood), Thuy Son (water), Hoa Son (fire), and Tho Son (earth).
We began at a pagoda built in 1825, watched a big drum being serviced, before visiting our first cave – Van Thong. Also on the cliff are beautiful grottoes called Linh Nham, Van Thong and Tang Chon. We had to squeeze through Hoa Nghiem cave only to clamber out at the top to see a building site along the beach. Huyen Khong Cave, our final cave with its own blog, was a base for Vietnamese revolutionaries during wartime. Next was a path to Tam Thai Pagoda where Phat Di Lac is worshipped. In the past, the pagoda was used to worship Hindu and Buddhist gods and is now dedicated to Cham deities. Then a bimble through Loi Xuong Cong (Gate Number One) and finally down more steep steps to our waiting minibus.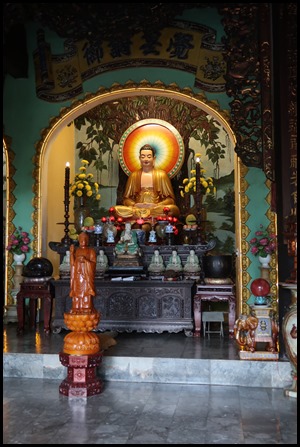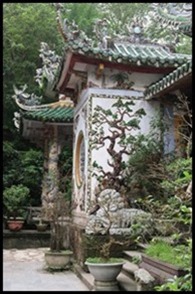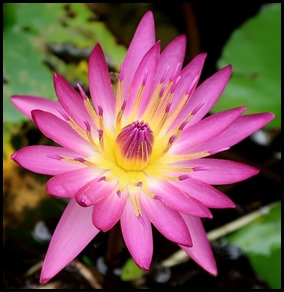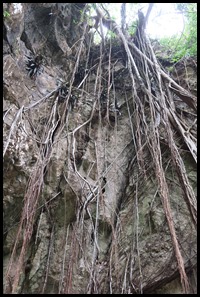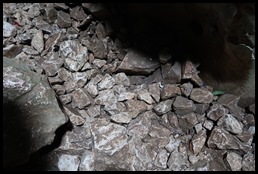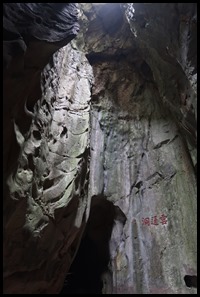 ALL IN ALL GREAT TO EXPLORE
VERY DIFFERENT ROCK FORMATION
---