Furano Bimble

Beez Neez now Chy Whella
Big Bear and Pepe Millard
Fri 20 Oct 2017 22:47
Furano Bimble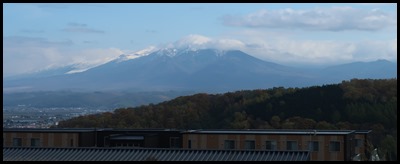 What would you like to do today, day off or..... ??? I'd like to bimble around Furano then take the train to Biei. Right then, bus after breakfast it is. That done we were soon enjoying the views from the trip to town.
We pop into the train station and there was a Red Bear.
Plenty of time to explore before our trip to Biei, lead the way McDuff.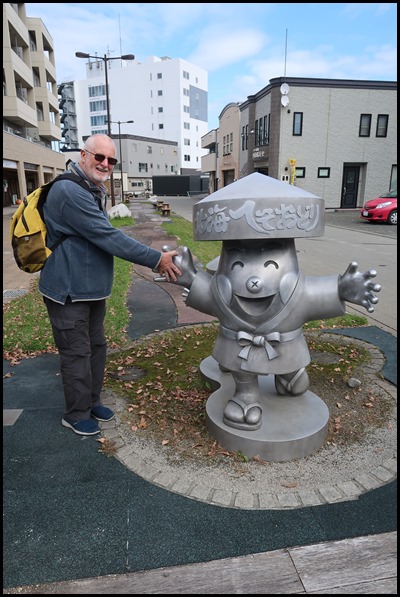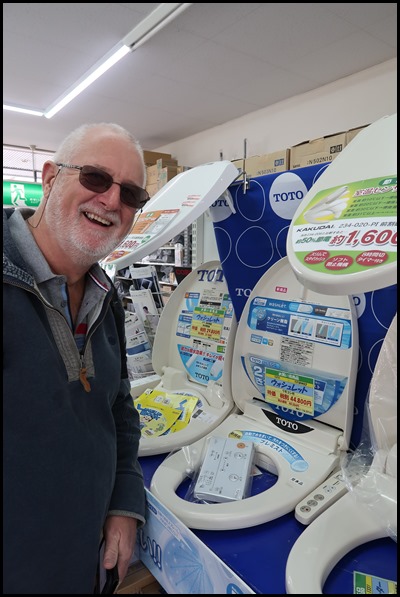 We briefly stop to meet a new friend and the next thing – we are in a hardware shop discussing........toilet seats........Bear's recent research proves you can buy one that weighs you, but he thinks a standard one bought through Amazon may be the way forward......See Pepe's eyebrows shoot up to their highest possible altitude.....
I felt even more concern when the bloody calculator came out. You're not thinking about one of these for Beez are you ??? Oh no, too much fresh water needed but I feel I will have to have one for later on...........Oh, my. Eyebrows may fix in position.
I busy myself looking at remote controls and realise I'm looking upside-down. Up the right way and it still makes no sense other than the nozzle thingy, which worryingly looks as if it is shooting the user off the seat. I'm off.
This could be fun to see in Japanese................
It's a funny little place with no actual High Street that we found. Lots of side streets though. Huge supermarkets and a massive slot machine place a bit further out.
Furano is well known throughout Japan as a tourism destination, it is famous for its
lavender
fields, the television drama
Kita no Kuni kara
and the
Furano Ski Resort
, which held the Snowboarding World Cup in recent years.

The usual population is
22,715
.
The fountain next to the station. Just to our right the really good Tourist Information Office. Thank you to Ayshe who helped us yesterday and Lucy today.
The nicest staircase we have ever seen in a train station.
A huge poster at the top of the stairs above our platform.
Hard to imagine the seasonal changes when we are here in autumn.
Back at our hotel we have a look in the shop, we see bright cards painted by a local artist.
An odd little orchestra in the foyer, time to head back to our room for pot noodles and some episodes of Longmire as our external hard drive works on the television. Tough stuff, but someone has to do it. Yes, dear.
One final look at our favourite view.
ALL IN ALL VERY FRIENDLY
A QUIET LITTLE CITY BEFORE IT BECOMES HOST TO SKIERS
---