Beez Haul

Beez Neez now Chy Whella
Big Bear and Pepe Millard
Mon 8 Aug 2011 22:47
Beez Neez Haul Out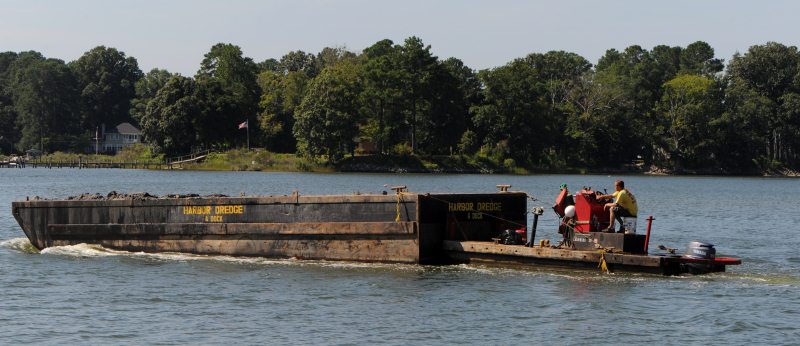 Amazing how easy it was to get Beez out of her tight spot on B19 WITH a bow thruster, newly fixed, and thanks to Jim. We got a view of the end of the creek as we waited to fuel up. The dredger barge went past and waved. It is important to us that we leave the girl full of diesel - no room for condensation. Once fuelled the boys asked that I back in to the crane slip. Ah-Oh.
Beez went in beautifully in reverse. Big Dan gave the all clear and John began to lift her. Marvellous. All well so far.
Bear watched, John muttered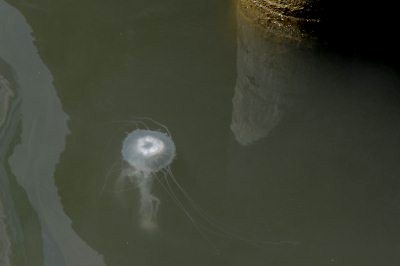 Itch-arses licked their lips
Meanwhile the dredger man had come in, dozer man got to work and the lorry got filled with waste. Down Beez came. Time for Bear to fiddle about some more.
More fiddling, more muttering from John. Bear had to take down the fore stay (front sail contraption). Minutes passed, more tools went to the front of the girl, eventually a hammer. I went below and had time to prepare a sweet and sour chicken and get it to the boil before it was time to turn the girl round and come in frontwards.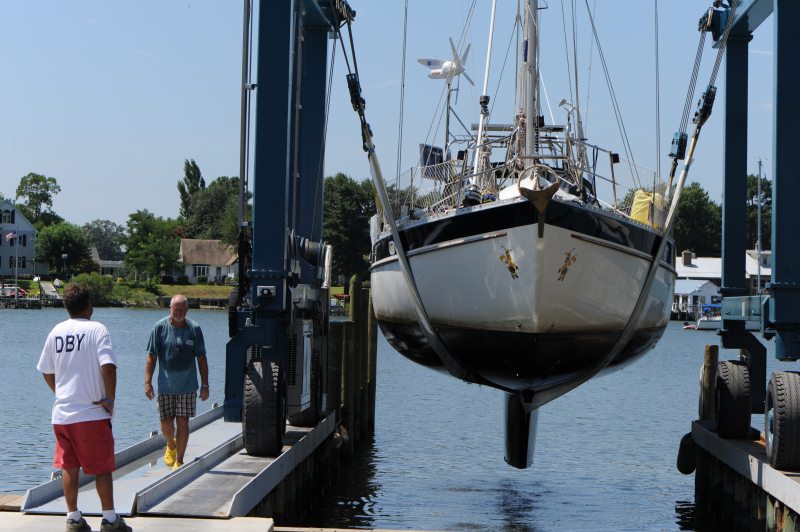 This time, once again under Big Dan's watchful eye, up and off
Yet more mud coming in and Beez shows some of her own, known as the ICW Beard
A relieved Bear and John gives her a good going with the power hose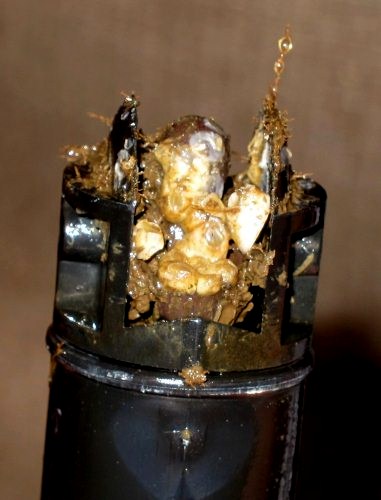 Just a very few barnacles on her hull, but maybe they are the reason the log wasn't working
First wash done, it was time to trundle down the yard and in to her space
In place amongst her new American friends. If she needs Scottish humour, Hunda is seven boats along from her
All settled and happy
ALL IN ALL ALWAYS A BIT OF A WORRYING TIME
THE BOYS WERE VERY CAREFUL WITH BEEZ NEEZ
---