Ferry to Cancun

Beez Neez now Chy Whella
Big Bear and Pepe Millard
Fri 1 Jun 2012 22:30
Ferry For Cruising Permit, Cancun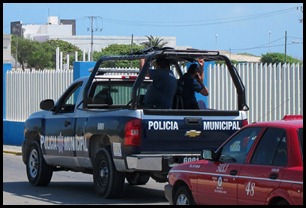 We bimbled down the road en route to the ferry
Walking past the Naval Base, it was clear someone important was due to visit
This little lady was impounded for not having the correct papers
Great warning for the pavement repairs
New Country, New Number Plates
Our ferry tickets for the twenty minute crossing were three pounds and twenty five pence each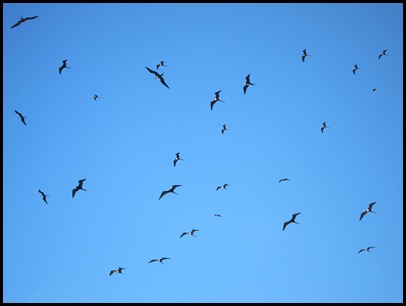 Never know what you'll see being loaded. The frigate birds are on the lookout for a tasty morsel
The sea was a stunning colour but the only boats near Cancun were catamarans
As expected we saw our first Jesus – pronounced Hey-zeus.....
..............but what are you doing here Richard
A couple of wreaths for the return journey.........
Off we walked to the Port Captain's Office. Bear did his stuff.
A local. Should we go to the beach like normal tourists. No, we pay two pounds for the taxi to Wal Mart. The shop was massive and it was a delight to find the prices were comparable to the UK. Instead of the four pound pineapples in the USA, we paid one pound and a huge watermelon a little more. Laden with goodies we bimbled back to the ferry with the promise of a swim and a couple of sherbets during happy hour at the poolside bar.
We bought our return tickets and were presented with a t-shirt each, celebrating 50 years of loyal service, marvelous.
We sat and waited in the shade while others caught some zeeeeee's
In she came – on time
The more expensive ferry dock and Cancun soon left behind.
On got a fish tank, well a mobile food shack really.
ALL IN ALL A BIT OF FUN
---