Emerald Cave

Beez Neez
Skipper and First Mate Millard (Big Bear and Pepe)
Fri 3 Feb 2017 23:47
Emerald Cave
We left Beez this morning before the tourists began to arrive.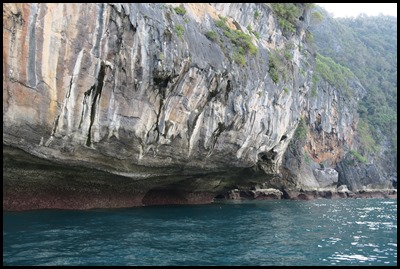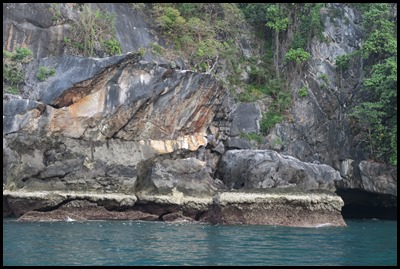 We followed the rugged cliffs...............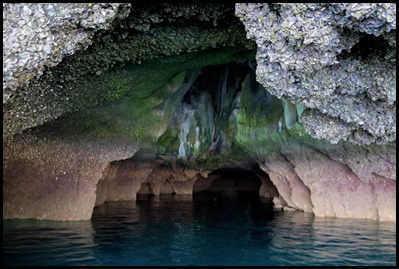 ........passed the sign, saw the entrance and paddled into the cave.
Morakot – Emerald or locally Tam Nam Cave was first found by locals seeking birds nests.
We paddled through the 80 metre tunnel and saw a sandy beach.
Not a footprint on the perfect sand, behind a range of trees and bushes 'planted' by visiting birds......
The Information Board – bit of a surprise.
We were completely surrounded by sheer sides, Bear and Baby Beez are dwarfed by the height.
We had a perfect visit and paddled back at the first sign of kayaks and swimmers.
Gliding over a fish ball.
Back to the entrance.............
...................and outside once more, amazed that pirates could find this cave.
Tourists off this long tail and time to fill up with water and fuel.
We saw a couple of National Park visitor buoys.
Passing craggy rocks on our way back to Beez.
Home for breakfast.
ALL IN ALL A VERY FINE HONG, NOT TO BE MISSED
VERY IMPRESSIVE
---