To Akamaru

Beez Neez
Skipper and First Mate Millard (Big Bear and Pepe)
Tue 25 Jun 2013 21:17
To Akamaru Island, The Gambiers
We woke this morning to a completely still, windless morning.
The moon behind us.
The tide was out...............

........exposing coral heads.
We enjoyed the scenery and waited for the three foot tide to rise.
Up anchor and off across the interesting terrain.
The fairway couldn't have been flatter – so different than when we came in.
Passing the end of Aukena Island.

Akamaru, behind Mekiro.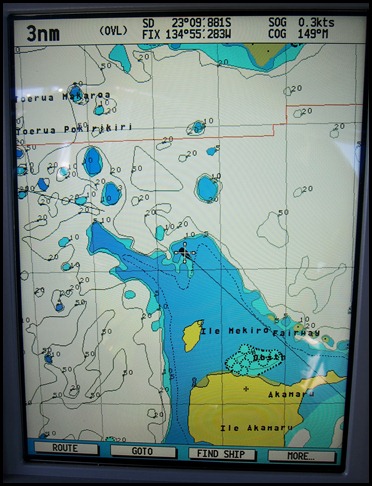 We picked our way around the pearl farm buoys, saw a yacht parked a fair way out and assumed it was too shallow any further in, we dropped the anchor a polite distance from our neighbour. No sooner than we had settled the other boat left. Time for roast chicken after our journey – all of six miles.
Behind us we watched the the waves breaking over the reef.
Away to the left a similar picture.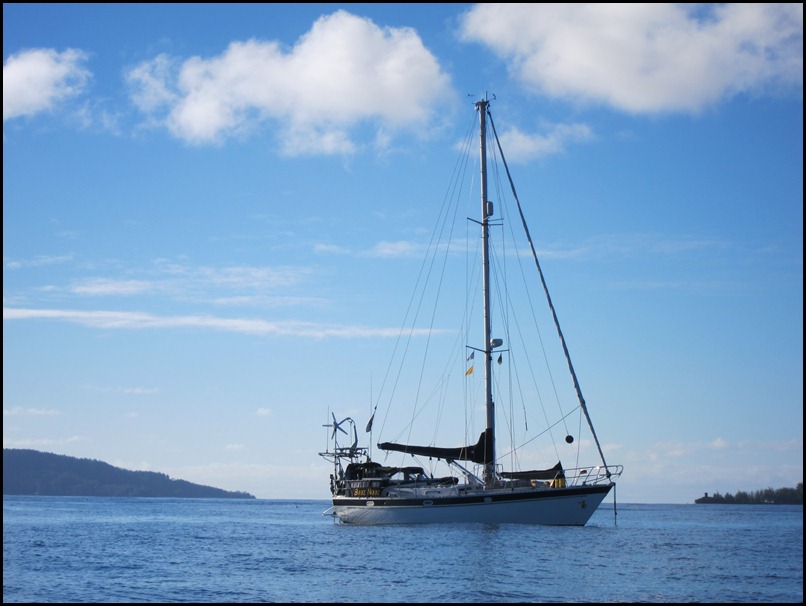 Lunch and time for a spuddle. The girl, Mangareva in the distance (about three miles) to the left.
ALL IN ALL INTERESTING WATCHING THE DEPTH GAUGE
LEARNING TO CORAL HEAD DODGE
---