Queenstown Bimble

Beez Neez now Chy Whella
Big Bear and Pepe Millard
Thu 21 Aug 2014 22:37
Queenstown Bimble
The first pictures in Queenstown had of course got to be of this iconic chap, thank you, don't make me growl, anyhooo, there were were one or three false starts before I got the one I liked.
What a chap. I know I am. Paint Pepe's face puce and mimic the great inward breath.
Have you ever seen a tourist book rolled up and used like a policeman's truncheon.
Bear has.
Hurry along Bear, Hurry Along.
A different chap – William Gilbert Rees.
We stood and watched as this chap yowled and barked as he went in – sadly, he chose to jump between two jetty posts which rather spoilt the picture. Apparently a busker throws a ball for him all day, neither belonging to the other.
A new one on us, we watched a man push his piano, park it by the beach wall and promptly began to tune his instrument.
This chap watched in amazement from his perch on the wall.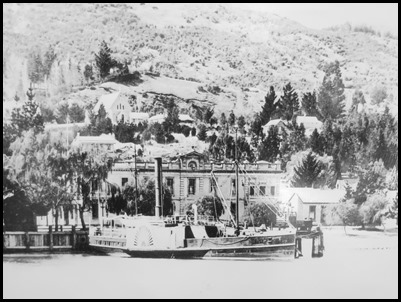 The paddle steamer Mountaineer with Eichardts Hotel in the background and Bear standing in front of the Eichardts Hotel today.
Queenstown Mall in 1875 and today.
Bear fell about when he saw that Mrs. Woo had gone all posh and become a Chinese restaurant. Explanation – every time we do laundry it is known as a Mrs. Woo day after the pantomime Aladdin. We liked the bear shop opposite.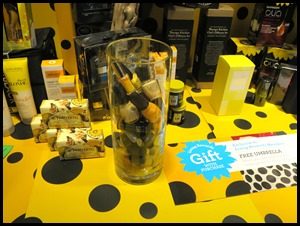 The chemist had gone all Beez.
I finally got Bear in a picture with TSS Earnslaw coming in.
Lunch date of orange ruffy, chips and salad very delicious.
We saw a weird looking craft called the Hydro Attack, turn and take off at speed.
The jet boat shot by, amazing to think that 600-800 litres of water are sucked through the two 350hp engines every second.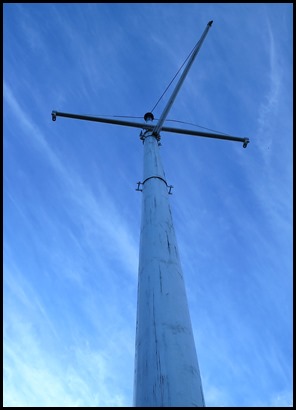 Bits along the wharf.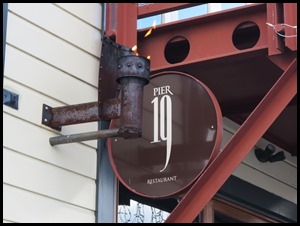 Plenty of trendy eateries and a trendy tourist..............Huh. I'd fancy him.........
Another set of 'then and later' pictures.
Clearly the owner wants us to know he lives at number 9. Bear poses with skiers welcome ???
Time to leave Lake Wakatipu behind.
As dusk settles we take a last look back at Queenstown as we bimble home.
Final sunset from Mabel. Now to the business of revenge over the backgammon board.
ALL IN ALL A VERY HAPPY VISIT
STUNNING VIEWS, GREAT TOWN
---