Pepe Meet Pepe

Beez Neez
Skipper and First Mate Millard (Big Bear and Pepe)
Fri 12 Apr 2013 21:29
Pepe Meet Pepe The Missionary with A Sweet Tooth
Pepe meets Pepe
Pepe "First Missionary in the islands"
The Pepe name was given by his first trustees, the Agamas family, who took care of him to 18 years old when by agreement with Monsignor Hugolino Seraguolo 3rd Prefect of the current Apostolic Vicariate of Galapagos materialized the move to his facilities in 1967 becoming the "First Missionary in the islands
This reptile whose age and accurate origin is unknown, is presumed to be from San Cristobal Island and estimated that he is 63 years old, currently is part of the breeding program managed by the Galapagos National Park. In order to improve the status of the population of the island tortoises.
We clucked, whistled and called, slowly he got up and wandered over.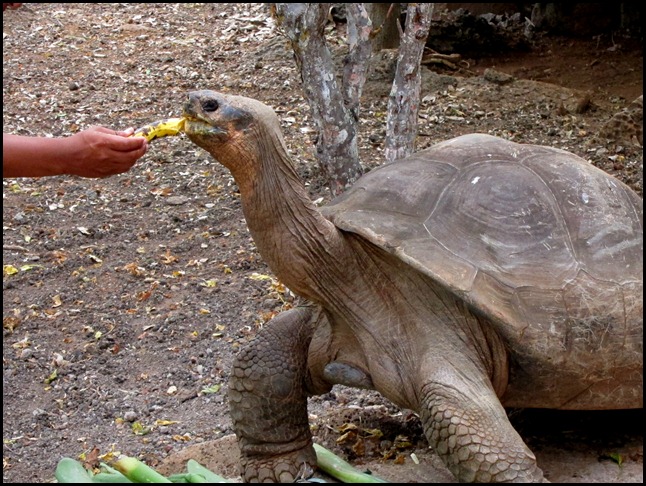 His keeper came in with a banana.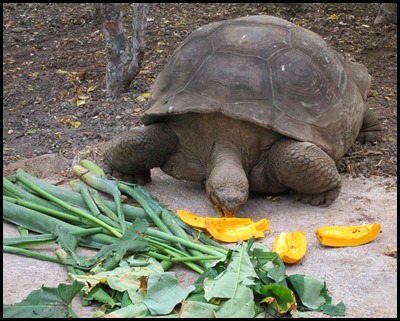 Then he got stuck into his lunch.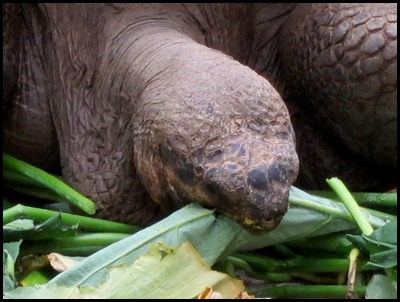 Eating his greens like a good boy.
A messy business.
Mmmmm
Eating is a tiring business
Time to catch some Zzzzzzzzzzzzzz's.

ALL IN ALL A REAL PLEASURE
---