Return to Yao Yai

Beez Neez now Chy Whella
Big Bear and Pepe Millard
Tue 31 Jan 2017 23:57
Return to South Koh Yao Yai
We left Royal Phuket Marina at midday (high tide) for the fifteen mile journey back to South Yao Yai, we would have gone somewhere different had we been able to leave earlier but there you are, plans are always written in sand. We passed the rear of Villa 5 where we had used the pool and began following our course in. A brahminy kite seemed to feel the lower-than-normal mood on board and promptly turned his back as Bear went to snap a picture of him.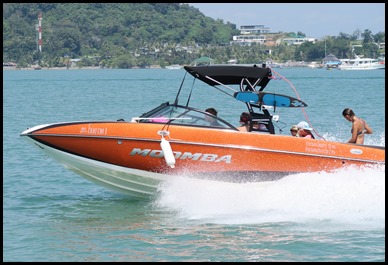 Sadly, there will always be Numpers, my new take on Numpties, who break the five knot speed limit.
Out into deeper water Bear took the wheel, I was at a bit of a loss so went to Pepe's Perch.
The final corner before we turned left into the bay.
A couple of fisherman..............
........who became three.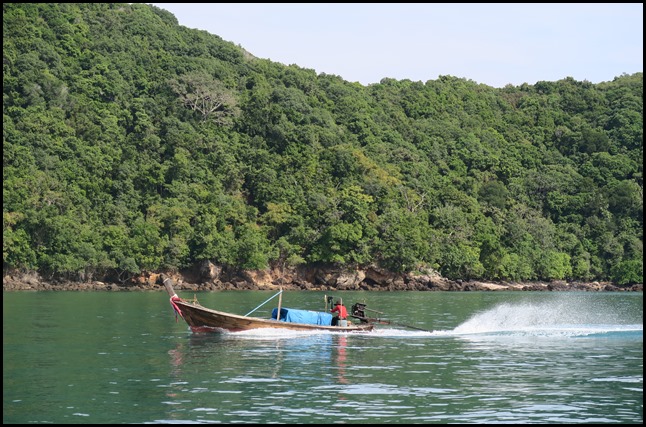 A long tail waved in welcome.
Todays route. We had a dip and I lost at backgammon. Then I lost three on the trot at Troms (Tri-ominoes) so I went for a snorkel as the tide was so low. Got to the reef, looked around to find no wing man (Alex) so I went back to Beez. After supper, I lost at Rummikub, bed disillusioned to watch some Hawaii Five-O. I had a good games afternoon, need more. Huh and thrice Huh I say, Sir.......
A very similar sunset to the one we had with Alex a week ago – this whole area will always have such great memories.
ALL IN ALL A QUIET BUSINESS ABOARD
A MUTED BUT HOT HOP
---