Yellow-vented Bulbul Preening

Beez Neez now Chy Whella
Big Bear and Pepe Millard
Sun 12 Jan 2020 23:47
Yellow-Vented Bulbul Preening – The Silly Six, a Running Commentary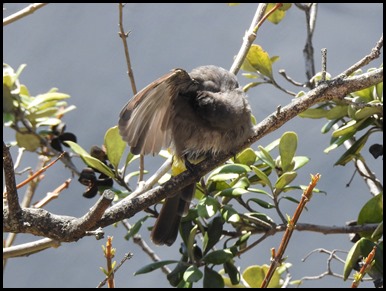 So there the six of us were sitting in our now 'normal' positions at the table on the patio. Enjoying each others company, drinking tea and coffee, laughing and remembering events. Marlo noticed a yellow-vented bulbul who began to preen himself. Well, all of a sudden six adults become narrators to the event, not knowing it would go on for the next twenty minutes..........
"Checking his armpit". "Staring at his left wing".
"Oh look, he has had a bath somewhere, his belly is still wet." "What's going on behind."
"Right shoulder, check."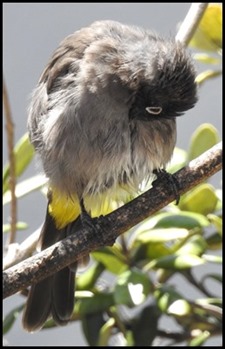 "Are you all watching me ???" "Better get my chest sorted." "Puffed up."
"Hang on, itchy beak." "Right wing still there."
"Daytime, night time." "Checking his deodorant ???" "Oooo I've gone all shy."
We all ooo'd at this left wing.
"Are my bits OK ???"."Yep, still there."
"Eh, my middle feather is too short."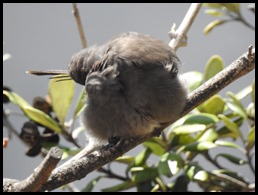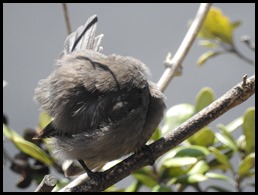 "Oo that's a stretch." "Try the other way." "Nope, back to the first stretch."
"What do you think ???" "Do you think I'm sexy."
"Is that it ???" "No, more to do."
"Beak shine."
"Look at me."
"Watching you watching me." "Look at my yellow bits."
"And stretch."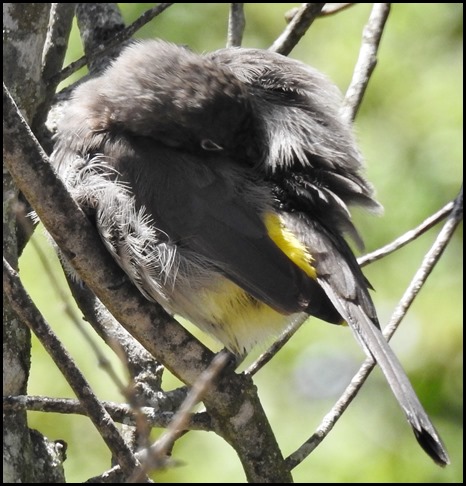 "One last go." " I think I'm done."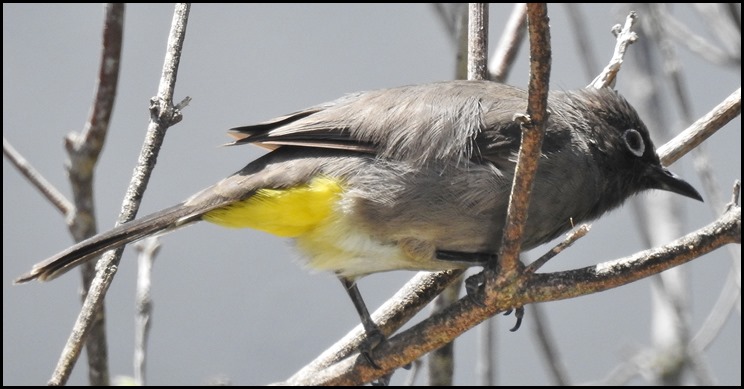 "I'm ready, I'm off."
ALL IN ALL WHAT A SHOW....
WITH FITS OF GIGGLES
---