To Bradleys Head

Beez Neez now Chy Whella
Big Bear and Pepe Millard
Wed 30 Dec 2015 23:57
To Bailey's Head Ready for New Year's Eve
Bear took our little car back and then we readied Beez for the off – Christmas tree and all.

We loitered while we waited for the two fifteen Spit Bridge opening. A bit emotional for me being at the wheel for the first time since getting out of hospital but it felt so good. The sun was shining and it was a glorious afternoon.
We followed Scott-Free.
Safely through, it was our turn.
The bunch going through the other way.
Out in Middle Harbour we had people going slowly.
Lots of people enjoying the afternoon.
Balmoral.
We had people going fast.
The pretty light.
Very white in the sunshine.
Heading for Balmoral.
People going fishing.
We had people about to race – what a sight.
Our final right turn before the fairway proper.
Lady Northcott by the Northern Head.

In the fairway.
People going home aboard Freshwater.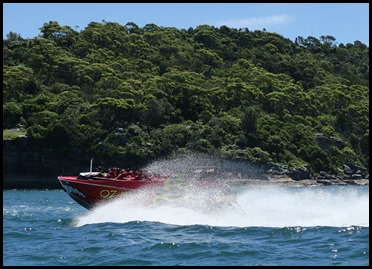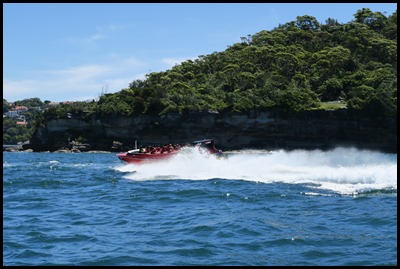 Thrill seekers.
Going the other way on Collaroy.
Whale watchers.
The Sydney Harbour Bridge came into view. Then we rounded Bailey's Head.
We tucked in near the side and anchored. Loads of boats in position already. Next it was time for a fry-up, I lost at backgammon but won at Mexican train dominoes. We watched the comings and goings fully enjoying the atmosphere.
Sunset was everything and more.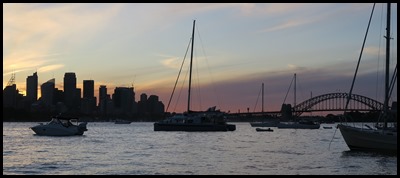 ALL IN ALL GETTING EXCITING
A MAJOR HIGHLIGHT IN OUR JOURNEY
---