Saba Bimble

Beez Neez
Skipper and First Mate Millard (Big Bear and Pepe)
Sat 26 Feb 2011 23:35
A Bimble Round Saba with Billy
Billy - our taxi driver met us on the quayside at 10:00, checking first to make sure no-one from the ferry was stranded, off we went up the steep road toward The Bottom and beyond. He told us there are eight or ten taxi drivers on the island and they all tried to be available to meet the ferry, making sure no passengers wanting a lift were left on the quayside. Many visitors come in just for the day to do a tour, hike in the forest or go for a dive. Our first stop was the village church, complete with beautiful murals.
Opposite was the dispensary. As we looked around we saw the 'cuteness' of the place
Even this bin had a cuteness about it, complete with plaque (the lady that had restored this little cannon)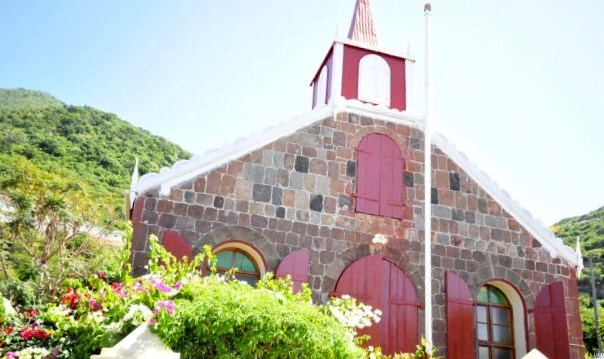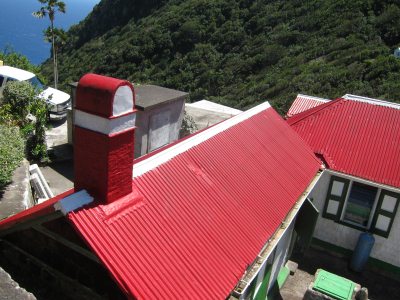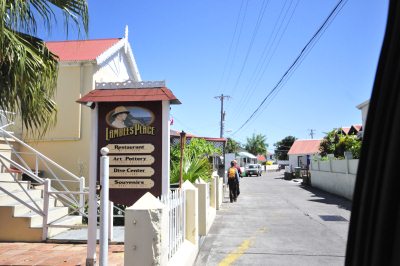 Everywhere looked well cared for, neat and tidy. Some houses on impossibly steep slopes
The nearest we came to seeing a 'One Careful owner' was this slightly overgrown house, the rest picture perfect. Billy explained that we would see no car wrecks as everything was used for spares.
Maintaining the beauty of their island is top of their list. We saw this pile of new street lamps lying neatly at the back of the school yard
Billy said that it was no good coming here if you wanted a blue front door, rules are red, terracotta or white, green, white or terracotta shutters were allowed
Red roofs the rule. This uniformity made for a beautiful vista overlooking The Bottom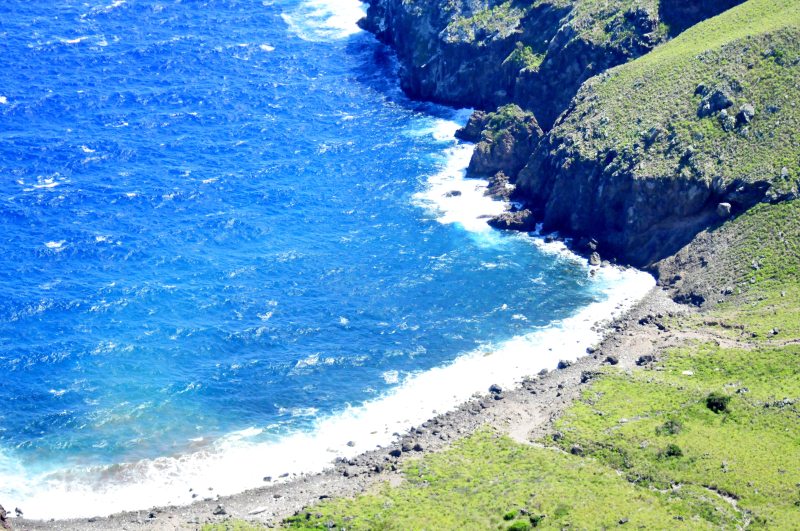 We saw some magnificent views, met some fantastic people and thoroughly enjoyed Saba
All too soon Billy dropped us back at the quay, chatting to everyone, he waved bye-bye and back off up the steep road he went.
ALL IN ALL WHAT A GEM OF AN ISLAND, WARM PEOPLE WITH A 'can do' ATTITUDE
STUNNING, BREATHTAKING, AMAZING
---