Fishing

Beez Neez now Chy Whella
Big Bear and Pepe Millard
Wed 1 Feb 2012 13:17
The Variety of Fishermen We See is Wide and Varied
Whilst we love to watch men enjoying the afternoon sun, as we do too, there is none so exciting as when the wildlife do it. They do, do it best, after all.
We were spuddling along minding our own business watching many, many dolphin playing and swimming in no rush to be anywhere. Then I saw the tell tale formation, eh up Beez is going to be used once again as the back of the fish trap.
Mind you, a young'un broke rank to come and smile for us before being scooped back to work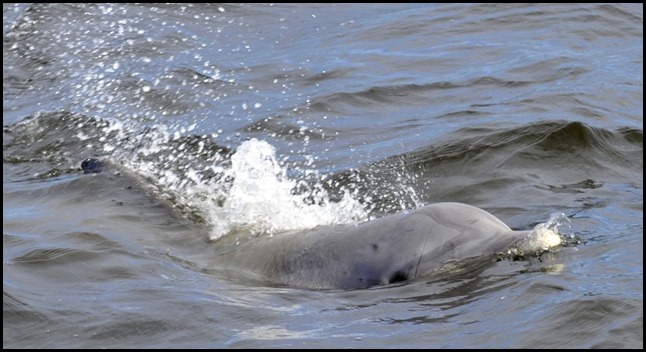 The Chief of Operations made final adjustments to the inner rank
Positions, "steady on the outer rank"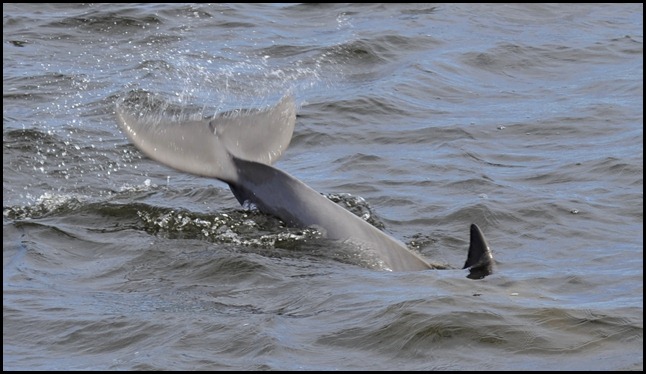 Let the tail slapping begin
"All in troops, grub up." With that the water around Beez frothed and a few minutes later nothing
With a final wave, very different to a tail slap as the chap turned to do it, off they went once more at a bimble pace.
With all the action going on the the left, we missed the action on the right until this lady swooped past carrying lunch, time for her to find a table
Far too close to the main trunk she hopped a bit further out
Another try and finally settled, we left her to enjoy her fish
ALL IN ALL THE WONDER OF NATURE NEVER BORES US
.
.
---