To Martinique

Beez Neez
Skipper and First Mate Millard (Big Bear and Pepe)
Sat 15 Jan 2011 23:33
En Route from Rodney Bay, St Lucia to Le Marin, Martinique
We left Rodney Bay at ten and soon in big seas watching Nimue enjoy the surf
Nimue bearing away from Beez to find better wind
Very hard to take a photo of water with any 3D effect........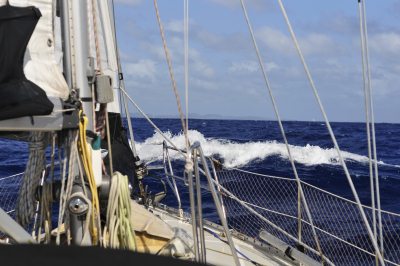 ........ But an idea of how the waves came at our starboard side, and, the darkening water meaning just one thing

From seeing Nimue above left at a good distance to seeing nothing in the first squall. We went from Rita six to Rita nine
A little clearer to see Diamond Rock off at five miles off
Good enough weather for the flag changing
Entering the bay to Le Marin via a well buoyed path
Quite trendy on the holiday / beach side of the bay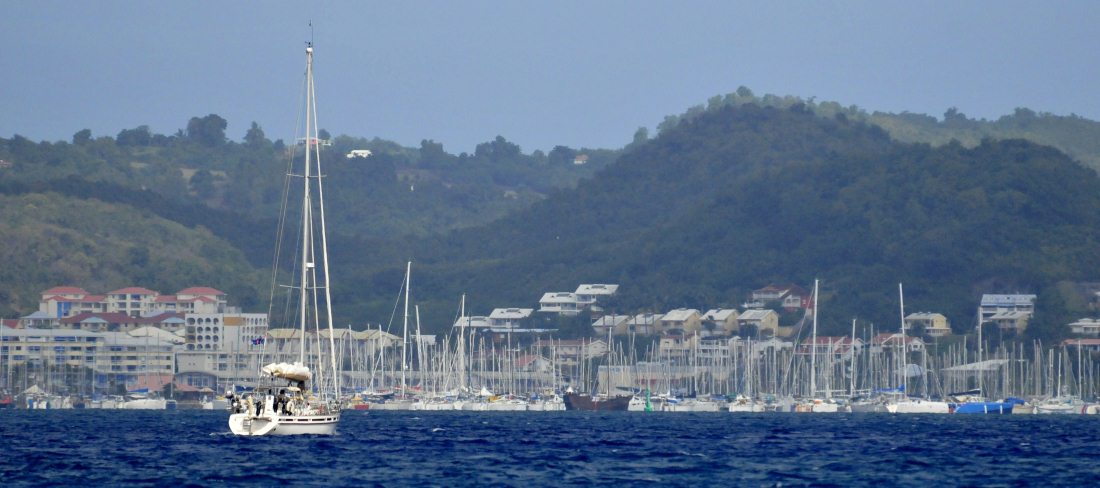 Nimue heading to the replica of the Golden Hind
Looking around to settle at anchor
ALL IN ALL A SURPRISE AT THE SHEER SIZE OF THE PLACE
A CRACKING SAIL GROMMIT
.
.
---