Garden Visitors

Beez Neez now Chy Whella
Big Bear and Pepe Millard
Tue 18 Nov 2014 23:57
Garden Visitors Mostly of the Feathered Kind
A young female king parrot on the feeder and later in the back garden for a cooling drink.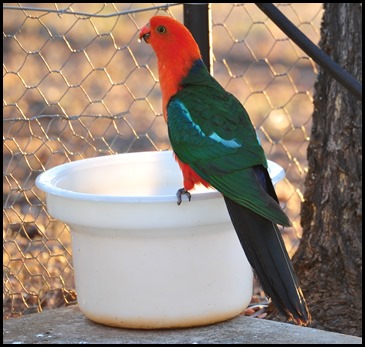 High in the sky we saw a whistling kite and a thirsty king parrot male
Noisy mynah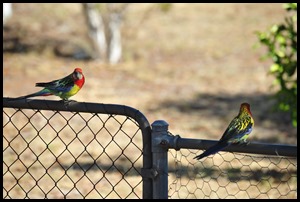 Eastern rosella
Just to show an ordinary pair of pyjamas will do – an apostle.
Ordinary pyjamas are fine on this welcome kitchen visitor. He eats flies and bugs.
Looking this good makes you very tired.
Resting on the telegraph wires were a pair of crested pigeons.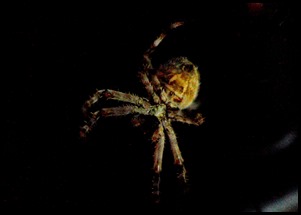 A huntsman spider was encouraged by Sue and a stick to show his inner mouth parts – orange. His next door neighbour only came out at night.
A youngster and a game of peep-o.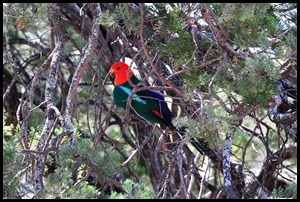 Settled and time for an afternoon Zzzz's in the shade, meanwhile for some it's lunch time.
Galah, so far the best choice for a pet.
Mustn't forget the watch keeper who regulates feathered visitors.
Kids in the morning........
.........and evening give balance before sunset.
ALL IN ALL A LOVELY CHANGE AND VARIETY
SPECTACULAR CONSIDERING THE ARID LAND
---