Town Bimble

Beez Neez
Skipper and First Mate Millard (Big Bear and Pepe)
Thu 31 May 2012 22:58
We got up this morning and Bear tested the air-con unit (yes, the one he replaced that blew hot air). After breakfast and a swift game of backgammon there was a vague smell of cooking. Clearly the Antigua / English plug was not built for the task.
The boat in front of us – said Nameless, has t-shirts on her diesel cans, the line up amused us, like girls ready for P.E.
We are by the anchor sign and just about to walk to the top of the map.
Next to the marina is this little shop. We have to duck to get under the cover, complete with sticky-out nails. Round the corner the entrance to the house has a very pretty, typically Mexican door.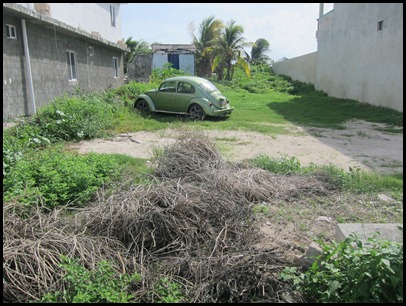 Great name, shame about the car park
Posh electrics. The wall painting was better than the food we had, although bear did say that had we have been here longer – he would have given them a second chance – kind man. A carefully owned kayak, may need a little attention.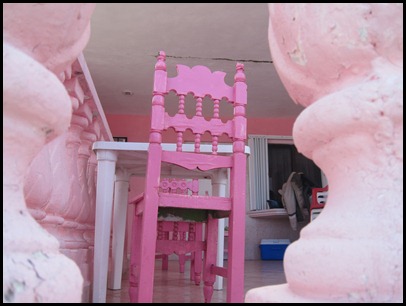 Perhaps a little too pink......
A very popular eatery with the locals. A moped well on the way to careful ownership. Things do get a hard life here, the blazing heat and at this time of year the near daily downpours.
We stood and watched the car ferries loading
Shop on the outskirts of town. In town. Everyone welcomes you – everything on special price.
Now we have just walked a third of the island, miles and miles – daft boy, Bear starving. He opted for a mixture, I went plain. His was plain, mine had more herbs and spices than you could shake a stick at, needed a White Russian for medicinal purposes (and a few Tic-Tacs). The food in any of the many eateries is very inexpensive. This food with a couple of cocktails and beers came to nine pounds.
A typical street behind the main road
Quite easy to buy here allegedly. 1, 2, or 3 bedroom condos start from $175,000
This house is reduced to $799,000, 3 bedrooms, 3 bathrooms
We walk to the "beach" on the other side of town – not one bit inviting
We walk past the town cemetery to get to the tourist beach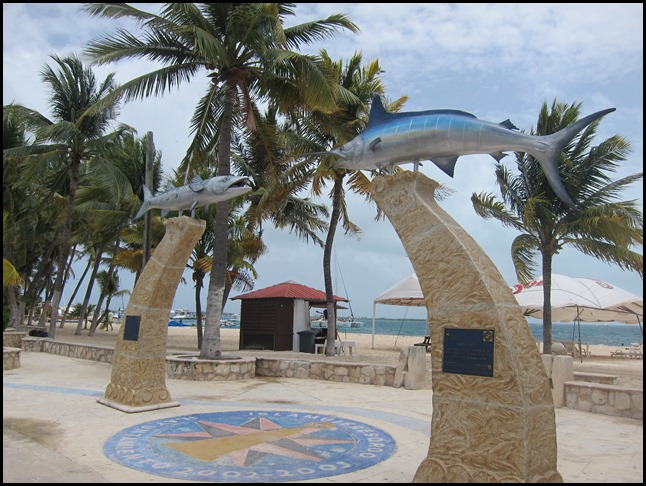 People come over by ferry from Cancun for the day to check out the quiet life. Today very windy. Bathing Beauties
Amazing to see how close traffic comes to the beach, we felt it when we came in and will feel it when we leave on Thursday, off to Guatemala, hoping to be in on Monday the 11th of June.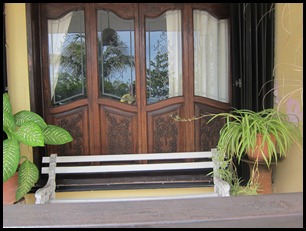 Some houses have beautiful woodwork. Dodgy electrics and Telecommunications.
On our bimble home I was delighted to see a bug.
ALL IN ALL A CERTAIN CUTENESS
---