Arrive Puno

Beez Neez
Skipper and First Mate Millard (Big Bear and Pepe)
Sun 19 Sep 2010 17:00
Destination Puno
Right on schedule at five o'clock we round the last bend to see Puno before us. And Yes, Bear sees the tippy edge of Lake Titicaca, another in his top ten personal places. We had left on this Inka Express at seven thirty this morning, covered the often bumpy road, through high villages, followed the train track, seen river beds with flamingo, stopped at some amazing places and here we were two hundred and forty miles from our start in Cuzco. Tired but very happy.
The flat plain around the lake is about two miles, buildings slowly spreading further out and up
Bear was wowed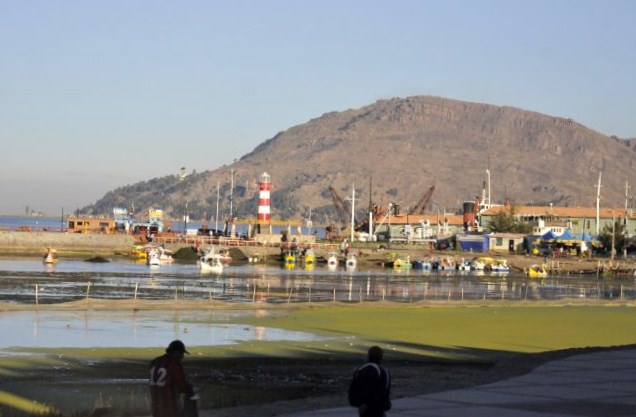 Very funny to see a lighthouse and Coastguard
Beds soon settles in his new room, our view - we can say Lake View.......
ALL IN ALL A MOST UNUSUAL BUS JOURNEY ARRIVING AT A WOW
DITTO BUS RIDE ENDING WITH A TOP TEN TICK AND SO VERY BLUE
.
---