The Wreck of the Black Rose

Beez Neez now Chy Whella
Big Bear and Pepe Millard
Wed 26 Jun 2019 23:57
The Wreck of the Black Rose
Such a beautiful afternoon as we left Boddam Island we headed on past Beez Neez and parked Baby Beez on the beach next to the wreck of a new catamaran, on delivery to Port Vila when she came a cropper on the reef – crew not on board at the time the weather changed quickly and dramatically in 2012.
Quite a distressing sight.
One hull and the middle bit, time to explore.
Inside – little left. Outside – a crumpled shell.
Bear carried on exploring, I took to the water following the mast and beyond. Passing the inner reef coral, then over sand.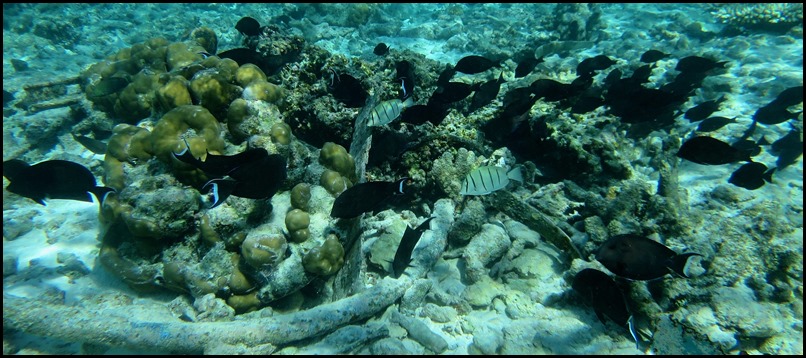 Lots of angelfish and a few pipes.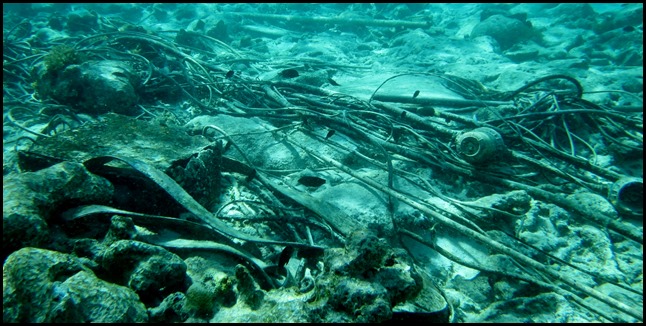 A little further more wreckage.
I followed some bigger fish.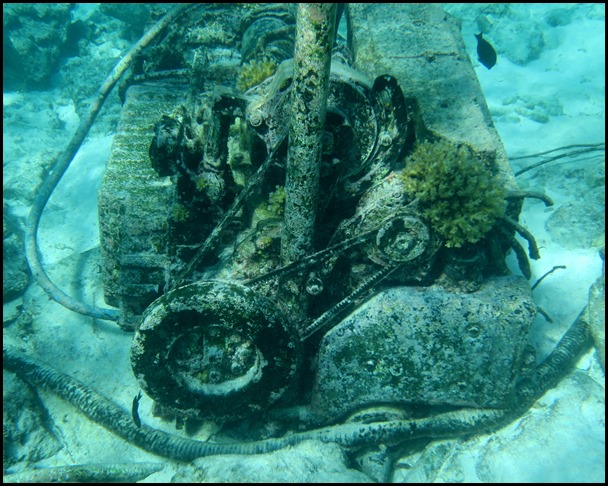 Then came one of the engines.
Chromis on guard near their home.
A big, fat slug and a shy, heavily camouflaged chap.
Oooo and then a toilet.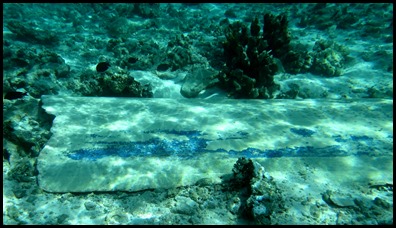 A bit I didn't recognise and then a chunk of a side wall. Judging by the distance between here and what is left of the wreck on the beach (about three hundred feet) – things had happened fast.
Rejoining Bear, we stood by the mast and looked across to the next island........
Ile Yakamaka the other side of a shallow, narrow, quite choppy bit of water.
Looking seaward, we bimbled to the sand spit where I bent to touch what I thought was a fallen crab......until it ran off at top speed. Bear giggled, I swore.
Back to the wreck for a final look, I tried to imagine the force it took to rip through and split this joint.
A very big girl........and to end up like this.......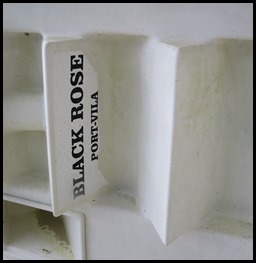 .......called Black Rose.
ALL IN ALL SO SAD
AND YOU DO NEED YOUR LUCK
---