Brynafon Hotel

Beez Neez
Skipper and First Mate Millard (Big Bear and Pepe)
Thu 27 May 2010 21:14
The Brynafon Hotel

The Brynafon Hotel is right opposite the gates of Gigrin Farm where we saw the red kite feed so it was too handy not to stay there. Linda & Gerard Wilkinson purchased the hotel in July 2004 and moved the family in over a period of 2 years. Gerard's parents, now quite elderly have been moved into the converted barn, Mark their son has worked as a chef and now duty manager since 2005. The hotel started life as the Rhayader Workhouse and the building metamorphosed from many different uses into a Hotel in the mid 1970's. The history of this workhouse - having had ancestors 'stay' in them we hope you find interesting.



THE WORKHOUSE HISTORY

By whatever name it is known: the Bastille; the spike; the union; or simply "the house"; the union workhouse epitomized the harsher realities of life in Victorian Britain.
Workhouses were set up in response to the growing need for somewhere for those who had nowhere else to go and they were set up with exactly that in mind! Workhouses were not comfortable places to go to avoid your hardships; they were hard cruel places where one only went because they quite literally could not survive any other way. The general inmate population would consist of longer-term inmates in the form of those who had some type of disability and those who were considered lunatics or imbeciles (which category also encompassed women who had had children out of wedlock). Shorter term inmates would have been most likely those that had fallen on hard times and would include entire families. Families were divided upon entry, and everyone went through a degrading ritual of being stripped, scrubbed and examined for illness.
"The place was as innocent-looking as to hospitality as if it had been built in flinty rock, and never had a human being in it. We youngsters were roughly disrobed, roughly and coldly washed, and roughly attired in rough clothes, our under garments being all covered up by a rough linen pinafore. Then we parted amid bitter cries, the young ones being taken one way and the parents (separated too) taken as well to different regions in that merciful establishment which the statesmanship of England had provided for those who were driven there by its gross selfishness and unspeakable crassness".


Admission was, on the whole avoided for as long as possible and in the most part you couldn't leave without work prospects or proof of an income. It also carried with it a change in legal status — until 1918, receipt of poor relief meant a loss of the right to vote! Workhouses were prevalent across the UK and the general consensus is that they were far worse in the cities than in the countryside simply due to the size of them and the sheer number of inmates. They are often cited in Charles Dickens writing as being bleak and dark and much loathed by the working class population. The Rhayader Workhouse was built in 1877/8 towards the end of the popularity of workhouses as a solution to the poverty problem, and was very much mindful of the blight that it could have on the surroundings.

Some of the former workhouse buildings still survive across Britain but those that are still standing have shed the fearful stigma associated with them but have continued to hold an important role in the day to day life of the towns and cities they are found in! Many were turned into hospitals and other community service related facilities. It is somewhat ironic that this building is now a thriving conference centre and hotel which is used by many charitable organisations helping the Welsh Community on a wide variety of subjects.
Rhayader Poor Law Union
was formed on 10th October, 1836. Its operation was overseen by an elected Board of Guardians, 16 in number, representing its 10 constituent parishes as listed below (figures in brackets indicate numbers of Guardians if more than one):

County of Radnor: Abbey-cwm-hir or Gollan and Cefn Pawl, Cefnllys, Llanbadarn fawr, Llanfihangel Helygen or Fach, Llansaintffraed Cwm toyddur (2), Llanyre (2), Nantmel (3), Rhayader Gwy (2), St. Harmon (2).County of Brecknock: Llanwrthwl.

The population falling within the Union at the 1831 census had been 5,970 with parishes ranging in size from Llanfihangel Helygen or Fach (population 101) to Nantmel (1,294). The average annual poor-rate expenditure for the period 1834-36 had been two thousand, eight hundred and thirty nine pounds or nine shillings and six pence per head.

Prior to the building of the Rhayader workhouse, the parish predominantly dispensed poor relief as 'out-relief' (money, food, clothes, blankets, fuel). Times were hard and the Rhayader Union (the organization that existed to administer the 'out relief') is recorded to have paid for a wide range circumstances. The more popular sort of payments went to families whose main breadwinners had deserted them either totally or in order to find work elsewhere; 'lunatic paupers'; and those who were sick and could not afford to pay for their own treatment. More unusual cases covered a batch of vaccinations (probably for smallpox); apprenticeships and even one family's emigration to Canada to find work. The aid however wasn't a permanent arrangement and if a 'pauper' was seen to have too many possessions the aid would have been held back until they returned to a 'proper' state of pauperism. All out relief was stopped in 1879 and the paupers who relied upon it were forced to leave their homes and go to the workhouse.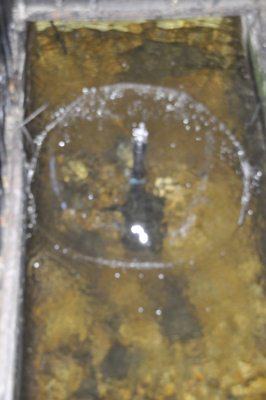 The Rhayader Workhouse

In 1838, the Poor Law Commissioners authorised an expenditure of £1,100 on a workhouse to accommodate 60 inmates. Remarkably it was to be another forty years before a workhouse was actually built. Like a number of other unions in rural central Wales (Builth, Lampeter, Presteigne, and Tregaron) Rhayader was opposed to the construction of a workhouse and the expenditure it would involve in its erection and maintenance. Under increasing pressure from the Poor Law Board, and its successor the Local Government Board, the Board finally agreed to its construction in the early 1870s, but even then still debated at length over such matters as the choice of site and the capacity of the building. Originally intended to accommodate 60, they successfully petitioned for this to be reduced to forty.

Lloyd George (incidentally the only Welshman to ever hold the position of Prime Minister) introduced the "old age pension" so that many old people could continue to support themselves after their working years and so avoid the workhouse. In 1913 'indoor relief' as the workhouses had been named was increasingly restricted to those who physically couldn't look after themselves.

"Four spectres haunt the Poor - Old Age, Accident, Sickness and Unemployment. We are going to exorcise them. We are going to drive hunger from the hearth. We mean to banish the workhouse from the horizon of every workman in the land."
David Lloyd George (British Prime Minister 1863 – 1945)
The new workhouse was finally erected in 1877/8 on the north side of the Builth Road about half a mile to the south-east of Rhayader. Designed by Stephen William Williams, the County Surveyor for Radnorshire, its construction cost around four thousand pounds. It had three-storey main block, with a T-shaped layout — the rear wing probably being just a single storey.


The Board of Guardians originally appointed as Master and Matron a local farmer and his wife Mr and Mrs Hamer of Bryncennarth, St Harmon. However, the Local Government Board blocked the Hamers' appointment because of their lack of experience in running a workhouse, a deficit shared by everyone else on the Board of Guardians. In their place, Mr Samuel Rose and his wife Sarah, who had previously held the posts at the Belford Union Workhouse, were appointed at a special meeting on the 30th of April, 1879. The Master received a salary of forty pounds per annum and the Matron twenty pounds, plus food and accommodation.

The inmates of Rhayader workhouse were fed, clothed and sheltered but had to work to earn the cost of their care. Only those too old or ill were let off this. Different workhouses set their inmates to carry out different kinds of work. At Rhayader the inmates were set to work breaking rocks into smaller stones for use in road mending or construction. This was a common task in many workhouses. The work was done in special sheds across the yard at the workhouse. The broken stones had to be small enough to push through the grilles at the windows into wheelbarrows. (The grilles are now part of the Retreat bedroom opposite Gigrin Farm Entrance).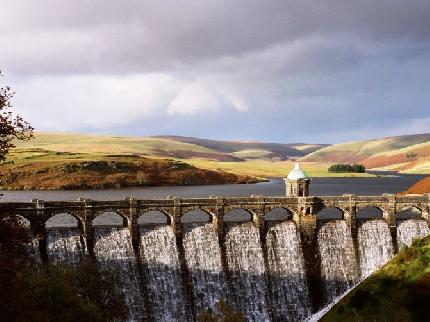 ALL IN ALL VERY DIFFERENT TO STAY IN A HOTEL WITH SUCH HISTORY
SO NEAR TO THE RED KITES AND STUNNING SCENERY
---