To Hoi An

Beez Neez now Chy Whella
Big Bear and Pepe Millard
Thu 4 Jan 2018 23:57
To Hoi An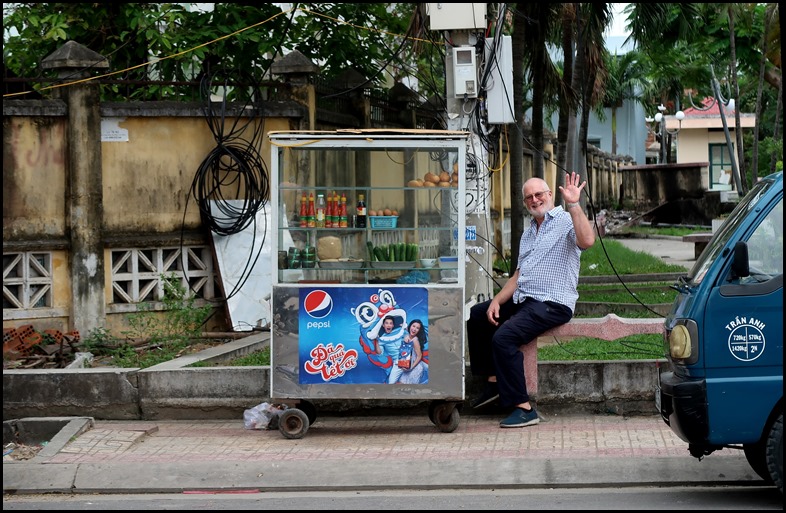 We had a slack morning, late breakfast and pack. Bear trots over to our favourite snack truck, five minutes later he jumps in our taxi with an egg roll and a mixed salad and spam looking stuff. I have two plain rolls to add cheese triangles to, one for lunch, one for supper on our ten hour train journey covering five hundred kilometres from Nha Trang to Danang.
Crossing the Cai River en route to the train station.
We sit for a while in the waiting room watching the world go by, then a few minutes after settling on the platform our train, the thirteen twenty seven SE8 pulls in and we find carriage 3. Hysterical - when all the departing passengers have left the train and a huge crowd begin to climb up the huge first step from the ground – three young Japanese must have suddenly awoken and realised they had to get off. Some of us had to go backward as three massive cases have to come down, three startled youngsters climb down and we have to reassemble a queue that has been well and truly disturbed........easy in theory but so comical in reality.
Sadly, we have a window so darkened by advertising (the sort you are supposed to be able to see through) that I have no view at all. Bear can see through the window in front of him and gives me regular updates. Meanwhile, we 'enjoy' the loudest programs, wildest singing and a chap fighting to repair a dodgy speaker that every so often lets out an ear-piercing squeal. This Train TV engineer spends the whole journey racing up and down, leaping on seats after ejecting the unsuspecting passenger and doing much head scratching, all performed with the smallest of trusty screwdrivers. At the back of our carriage is a very excitable man dealing with two young daughters who clearly sport three sixes on the back of their scalps. He rolls between shrill screaming and loud shouting, the daughters bend between high decibel crying and shrieking at each other. Even locals, fully used to this form of transport and have long since mastered the art of sleeping through anything are regularly on their feet nagging the man. Dinner truck, crisp truck and fruit truck come through the carriage so frequently that elbows and ankles are on high alert. Once it gets dark things do get a little quieter as sleep takes over but the TV is not ready to be showing anything that lulls, we have full opera from a lady with scary eyebrows, the background some war scenes. At least when a chap begins to warble the scene behind him is flowery.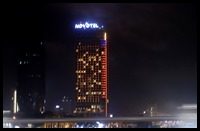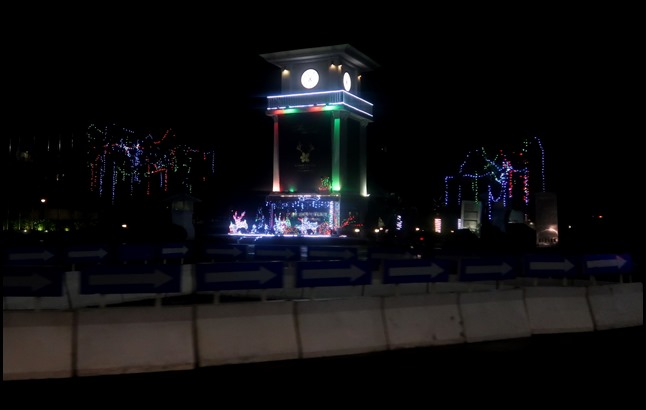 At ten to eleven we are met by a driver from our hotel and off we go for the forty minute journey to Hoi An. We pass some massive hotels in Da Nang, many names we recognise. There are new super-size hotel and conference centre being built as this tourist area expands.
After checking in we have fun choosing which bed we will use in our biggest room yet.
ALL IN ALL A ZOO EXPERIENCE
GREAT COUNTRYSIDE
---