Thompson Park

Beez Neez
Skipper and First Mate Millard (Big Bear and Pepe)
Mon 27 Aug 2018 22:57
Garage, Breakfast and Thompson Park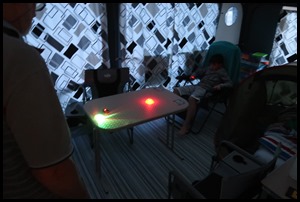 Early morning flying saucer fun until Mrs Mallard demands Ben's attention.
We get the poorly car to the dealership not too far away, they say leave it with them for an hour – nothing for it but to bimble down the road to a huge shopping complex and tuck into a tasty fry-up. We go back for the car to be told twelve hundred pounds, we ring Adam and he tells us to leave it with him.
We arrive in Burnley to find Emmie drilling and wanting to look cute with Harry.
Vicky looks shattered so we bundle everyone up and head (with a sack of sausage rolls and drinks) to Thompson Park.
Harley stayed behind to play quietly, in peace, on his computer. Kaiser and Harry and Josh and Ben show us their hip swings.
A pretty walk by the stream, under a bridge and over a bridge by the river.
Straight into the play park, Kaiser, Ben and Josh whizz round.
Emmie and Harry and then Ben joins in.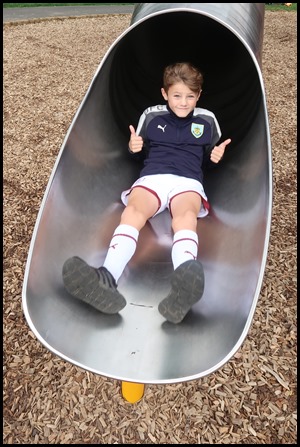 Kaiser, Ben and Harry on the slide.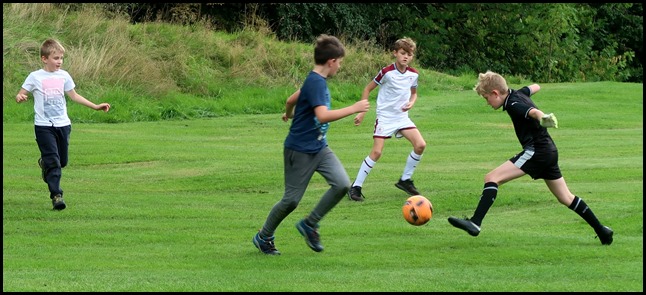 Time for the serious business of football.
While Emmie had a snooze the boys swung hard........
.......galloped into the sunset.....
Hours later we started back.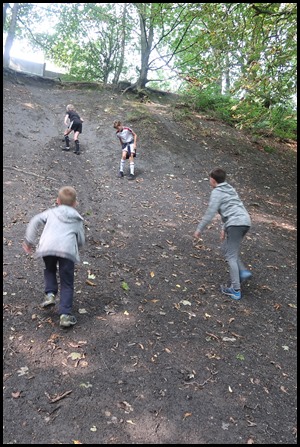 But, the muddy slope was too much of a draw as Emmie barked orders the boys climbed. Once at the top there was the simple matter of sliding back down to the now squealing Emmie.
"We will just wash our hands" they said.......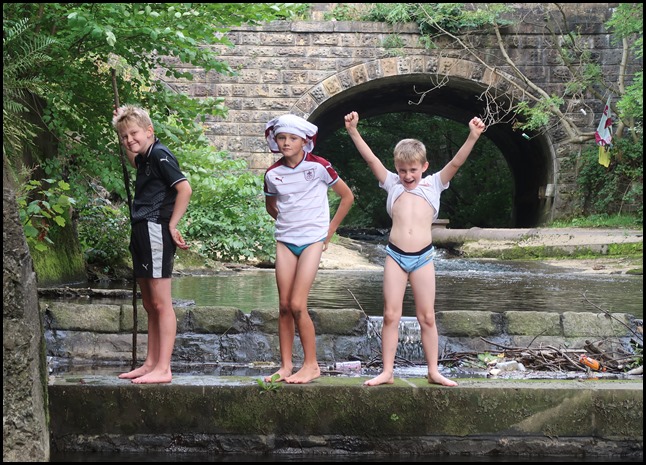 Next thing........
Harry, the natural comedian. We got back as a rabble in one piece but it was soon time for us to leave with Josh and Ben, to get to Manchester by six.
We arrived in time before Bird's riding lesson and we enjoyed watching for an hour as Jess and Bird were put through their paces.
Then the bit we loathe – saying 'farewell'. Just as well Bear drove, I was way to blurry..........
ALL IN ALL WONDERFUL GRANDBABY TIME
WONDERFUL INDEED
---