Musket Sunrise

Beez Neez
Skipper and First Mate Millard (Big Bear and Pepe)
Wed 5 Aug 2015 22:47
Sunrise Over Musket Cove
I poked my head out at a quarter past six this morning and found the very harsh light of the sunrise. Not a sound to be heard and not a ripple on the water, so strange after the windy nights we have had since we arrived in Musket Cove.
Dark clouds to the right, then the birds started chirping as things got a little lighter.
My favourite time is when the deep oranges begin to turn to pinks.
The dark clouds begin to soften.
The anchorage still sleeps. No sounds except for the odd fish jumping.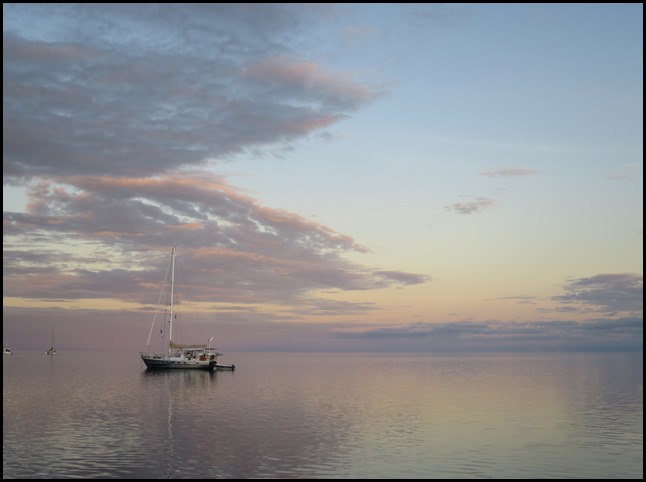 Pinks to our right.
The new day dawns.
ALL IN ALL I LOVE THE CHANGING LIGHT
BEAUTIFUL
---