IPod and KFC

Beez Neez
Skipper and First Mate Millard (Big Bear and Pepe)
Thu 17 Nov 2016 23:57
IPod Collection, KFC and a Good Look at the Layout here at Orchard Garden
It had to be done. We jumped in a taxi using the uber app and went twenty minutes to one of the malls for a few pounds. We found KFC and never ceased to be surprised at the regional variations – here it was a portion of six prawns in the Colonel's mixture for a pound. That done we went to pick up Bear's new IPod, his had suffered from 'swollen battery syndrome'. He had seen the once slim body bulge and the glass was pulling away from the frame. "Oh, yes, it is a known problem" said the cheery chap in the shop. We had left this sad looking piece of necessary equipment with this 'speedy on the keyboard' young man. Today, a week later and eighty pounds lighter, we picked up a brand new one. A few bits in the supermarket and off we went homeward.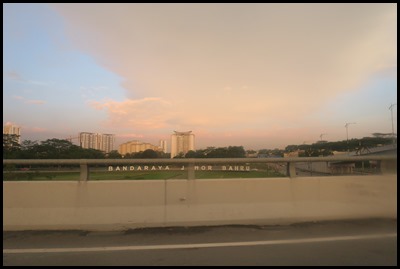 The sky was a 'smoky' pink.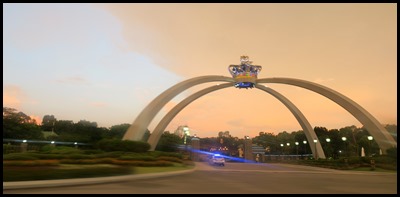 We passed a fancy entrance to something royal.
Back at base there was some alterations to one of the amazing site models.
Heading toward Beez we spotted a huge chap.
Sunset, time for a quick detour.
We stopped to look at the interior choices for some of the apartments.
Clever use of the small spaces on offer.
The piece in the garden represents the 'perfect family'.
At the top of the ramp we stood and enjoyed the colours.
The colossal building site that never sleeps. Time for supper and a game or two..
ALL IN ALL A MASSIVE BUILDING SITE
INTERESTING – BUT NOT FOR US
---