Napier Gardens

Beez Neez
Skipper and First Mate Millard (Big Bear and Pepe)
Sun 21 Sep 2014 22:47
Napier Centennial Gardens
After our prison visit it was just right to see the well-landscaped gardens that were once a quarry manned by the prison inmates. The gardens were developed in 1974 to commemorate the centenary of the establishment of Napier as a borough and a city.
Initially prisoners and later Council gardeners transformed the bare former quarry into the present verdant gardens. All the soil had to be moved onto the site.
Now, paths of crushed limestone wind through rock gardens and ground-hugging planting.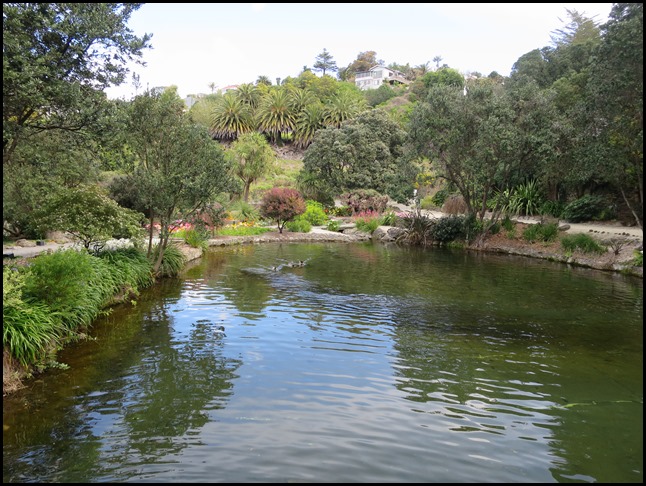 Water is another significant landscaping feature.
From the lower pool, water is pumped to the main pool and then to the top of the cliff where it cascades in down the forty-metre rock face. Spray from the waterfall has encouraged the growth of plants on the limestone cliff face.
Many of Napier Hill's roadside retaining walls were built by working parties of prisoners. Dressed limestone from the quarry was known locally as "shell rock". In the 1920's and 1930's, it was very popular with local architects and builders who specified it for ornamental walls and pillars. When the quarry was closed, this local supply of "shell rock" dried up. We did our tourist shots, then enjoyed the flowers.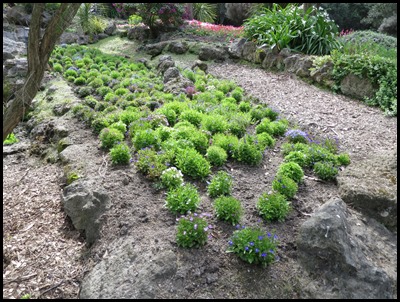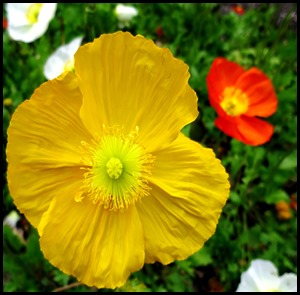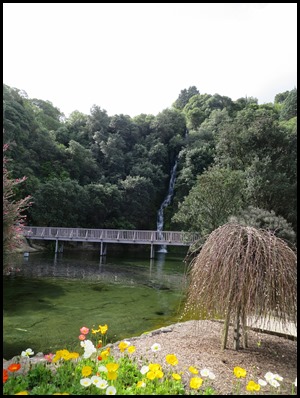 ALL IN ALL FABULOUS COLOURS
BRILLIANT FLOWERS
---