Macaw Mountain

Beez Neez
Skipper and First Mate Millard (Big Bear and Pepe)
Thu 10 Jan 2013 23:37
Macaw Mountain, Bird Park and Nature Reserve
We left the ruins of Copan with our now trusty tuk-tuk drivers. To say we raced was an understatement, inches apart for much of the journey, the lighter vehicle getting ahead on the inclines but we always overtook on the downhill runs.
We ate a late lunch in the natural surroundings of the park, Eric sampled the jar that clearly looked dangerous and hot. Then we followed the well laid trail around the aviaries.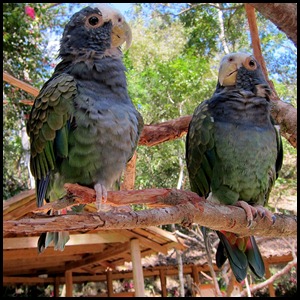 This park has a variety of ex-pets who have out-lived their owners, rescued birds and some babies that were taken by the police in a raid on illegal trading. Some were really friendly, some traumatised and some waiting to be released back into the wild.
Bear got up close and personal with these friendly ladies, one particularly took a shine to his cap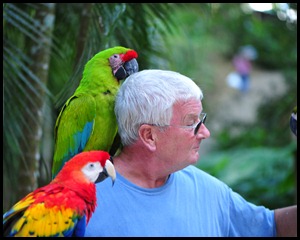 Eric took his turn. The beautiful blue had been taught that when someone gently turned their hand he was to put his wings up and pose.
A real treat for me
These scarlet macaw are due to be released to the ruins of Copan to live a very happy life
Bear has always wanted one of these birds, but watching their beaks up close made me worry for Beez teak....
We wandered slowly around the grounds meeting the other birds
Bear wanted a picture eyes open and eyes closed.
This pigmy owl posed nicely.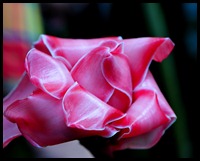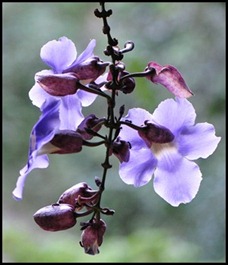 Lovely flowers and buds
A river runs through the grounds. Sadly closing time.
Our return journey was every bit as nail-biting and it was deemed beer o'clock.
ALL IN ALL GOOD WORK IS BEING DONE HERE
---