JBI to Sunset

Beez Neez
Skipper and First Mate Millard (Big Bear and Pepe)
Sun 15 Jan 2017 23:57
James Bond Island and off to the Sunset
We took our final picture of James Bond Island ashore on Khao Phing-Kan and walked back to the far beach and Baby Beez, the rocks on this side taking on lovely colours in the last of the afternoon sun.
This family had just packed up their picnic, so good to hear their easy chatter and laughter.
We spuddled across the bay to see the island as a whole with JBI in the centre.
We set off back to Beez as the sun dropped.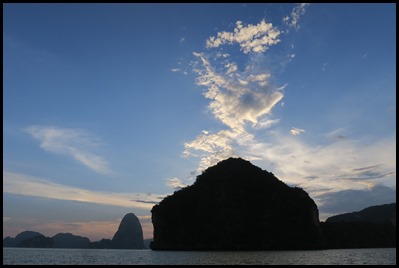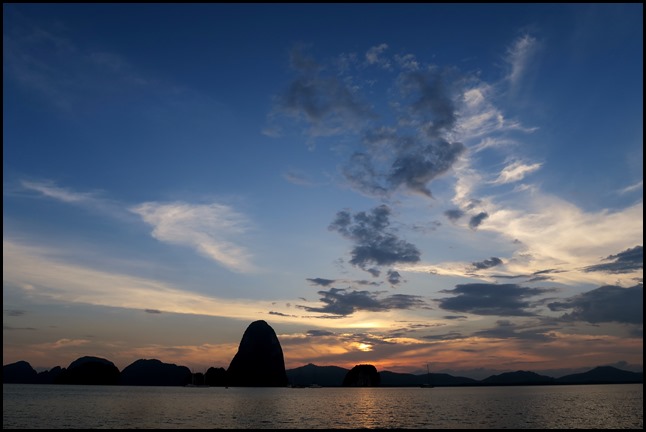 Fading light with some pinks.
Christmas dinner and trimmings, but first some sparklers and a cocktail or two.
ALL IN ALL A REAL TREAT
WONDERFUL
---