First Bimble

Beez Neez now Chy Whella
Big Bear and Pepe Millard
Sat 19 May 2012 21:07
Our First Bimble Around Hemingway Marina, Cuba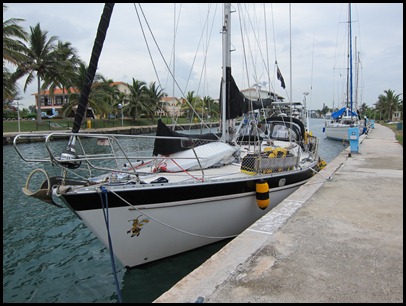 Settled in for the week on dock two, we were now rested and ready to go on our first bimble. We set off toward the hotel to change some money
The girl in front of the girl in front of us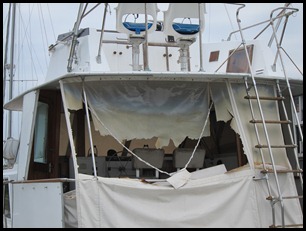 A few steps more. We now feel just having walked past three girls, that the slim pickings of One Careful Ownership in the USA will more than be made up for right here.
The deserted condo's opposite. On we walked to the end of the row and the supermarket
In the car park our first beauties
We got to the end and looked back
This lovely was nestled in the hotel car park
The hotel bus and trailer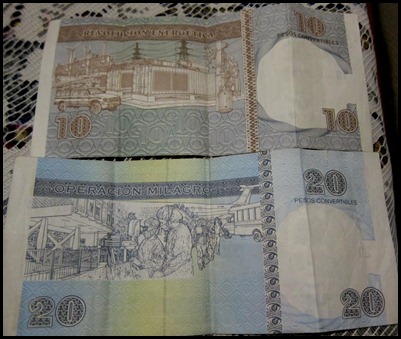 We found the hotel reception and changed a hundred pounds at 1.51 Cuc's (Cuban Convertibles) to the pound
Job done it was time to celebrate. The Hemingway Marina Yacht Club (a fine building) is twenty years old on Monday, we have invites to the party through the OCC (Ocean Cruising Club) and will happily celebrate our anniversary with them, for now lunch. We sat outside and enjoyed the view. Bear had two cheese and ham rolls, I had cheese - actually a whole French stick cut into four, served warm. We washed our delicious food down with a couple of mojito's cocktails each. Bear seen doing his 'Papa Hemingway' impression. We had no idea what our bill would be and were pleasantly surprised to pay twelve Cuc's adding one for a tip (eight pounds and sixty pence). Time for a bit more exploring.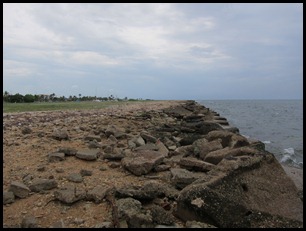 The hotel Old Man and the Sea is now a convalescent home for servicemen. It has a leading light on the roof and overlooks the 'beach'
We saw loads of happy crabs
My 'ol man of the sea' and some great plumbing and electrics
Our bimble back to Beez still had a few more surprises. This lady is a classic
A girl with a fine paint job. Next to her leaning against a shed (we guess) marina posts sadly knocked out by the last hurricane. In the shed, paper recycling ???
We have been told that if a hurricane threatens all the boats are lined up in the middle of the fairways and tied four ways to the edge. Up until now the girls have all been safe and sound – not sure if we fancy that for Beez Neez. The water level has been know to rise by seven feet – gulp, Maybe that's how these last two ladies ended up gently laying at rest.
Perhaps the biggest surprise and a first for us is a boat a little behind Beez complete with wheels !!! A Toyota car
ALL IN ALL A FINE START TO OUR CUBAN EXPERIENCE
AND SO LITTLE GROUND COVERED
---