To Rebak Marina

Beez Neez
Skipper and First Mate Millard (Big Bear and Pepe)
Mon 10 Dec 2018 23:57
To Rebak Marina
Just shy of nine miles to do this morning, Bear took the first half through the islands of Langkawi.
Beautiful scenery.
Sooooooo stunning and peaceful until the jet ski safari and tourist speedboats got going.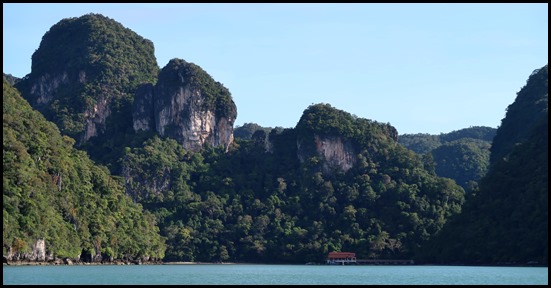 What a place to spuddle on the big girl.
Happy skipper and first mate with a good book, time to get on the wheel.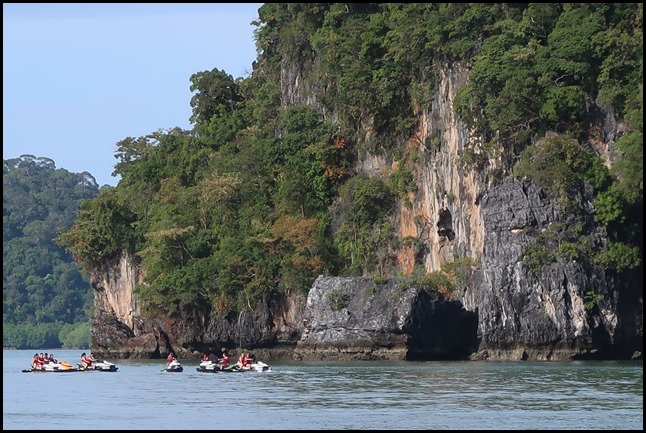 Passing more islands and out into the bay.
We thoroughly enjoyed ourselves, took pictures, radioed the marina with our ETA, waved at tourists and spuddled.
An osprey acted as sentinel as we entered the marina and a little bird sat at the front singing its heart out.
Settled on our booked slip on A32 we had not a jot of internet, a bit embarrassing to admit to having a First World problem, but with completion due on our villa in Antigua I had no wish to go and sit outside the marina office at four in the morning (due to the time difference)....... Abby was great and within ten minutes we were happy on B12 right next to a wi-fi 'thingy'. After lunch and a bit of tidying it simply had to be pool time. Rebak has long been our target after so long on the hard so despite still having job lists..........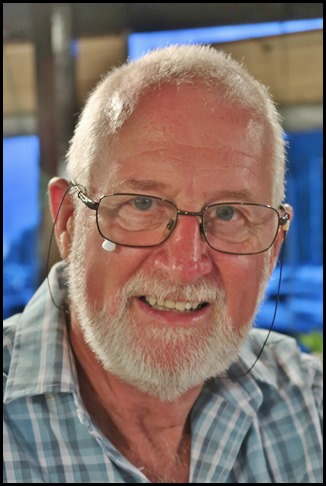 ........there, pool and a celebratory cocktail. We will soon fall into jobs in the morning and a swim in the afternoon but for now, a bit of sun of our backs. Late afternoon Chris and Steve (Scott-Free) appeared after a day of shopping and we very much enjoyed our reunion. After showers we met at the cruisers cafe for supper. Somehow, Bear had managed to leave Beez Neez with a dollop of shaving cream swinging from his glasses...........
ALL IN ALL A JOYFUL BUSINESS
HAPPY TIMES
---