Galle Museum Tsunami

Beez Neez
Skipper and First Mate Millard (Big Bear and Pepe)
Thu 14 Mar 2019 23:47
Galle Museum Tsunami
In the Galle Museum we saw an exhibition with pictures of the tsunami, Boxing Day 2004.
Models of the formation of tsunami waves.
1. Epicentre oceanic water was displaced by waves of the earthquake. 2. Strong earthquake occured due to Buruma and Indhu plates stuck together beyond the western coast of an island of northern Sumatra in the Indian ocean. Tsunami waves travel at speeds of up to 800 kilometres an hour. 3. In the open ocean sea tsunami waves are no more than a few feet high due to large wave length and cause little damage. 4. When waves reach shallow water their length decreases making waves up to ten feet or more in height and cause huge damage.
Kalutara Beach, southern coast. The coast as normal, sea shallowing and being sucked back away from shore.
Tsunami wave being created.
Yellow arrows show the approximate extent of the flooding inland.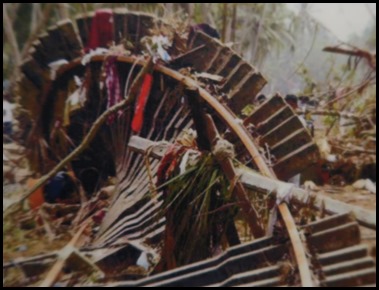 Damage seen in Pereliya.
Damage seen in Galle.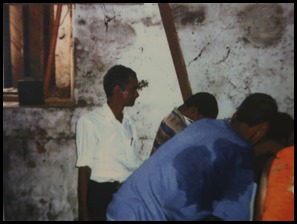 This Maritime Museum was devastated by the tsunami.
ALL IN ALL MOTHER NATURE'S UNLEASHED POWER
EXPLAINED WELL AND DEVASTATING
---