To Mews & Bits

Beez Neez
Skipper and First Mate Millard (Big Bear and Pepe)
Mon 21 Aug 2017 22:07
London with Harley – Day Two, to Mews & Bits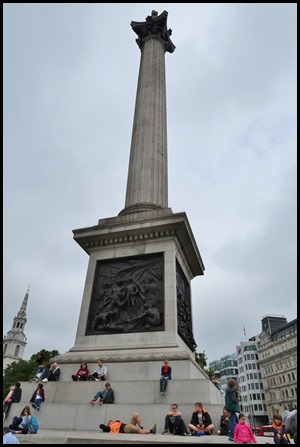 We ate a hearty breakfast, headed to Earls Court Station and Bear guided us to Piccadilly Circus. The boys posed under Eros, then we bimbled down Pall Mall to Trafalgar Square. Harley sat on the top step to the right under Nelson.
St Martin in the Fields and the National Gallery dominate the 'top' of the square.
Tourists enjoying the fountain.
For me there is only one (well four) 'things' in Trafalgar Square – Landseer's Lions.
We crossed the road and I enjoyed the street light.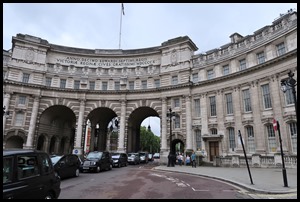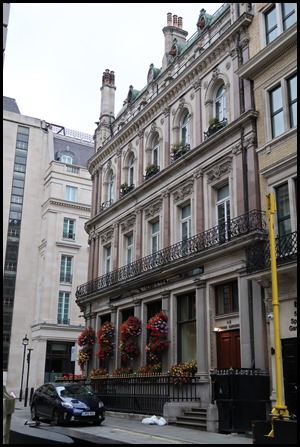 Heading toward Admiralty Arch, The Admiralty and Harley with Buckingham Palace just visible at the bottom of The Mall.
Admiralty Arch (now behind us) is a landmark building in London which incorporates an archway providing road and pedestrian access between The Mall, which extends to the southwest, and Trafalgar Square to the northeast. Admiralty Arch, commissioned by King Edward VII in memory of his mother, Queen Victoria and designed by Aston Webb is now a Grade I listed building. In the past, it served as residence of the First Sea Lord and was used by the Admiralty.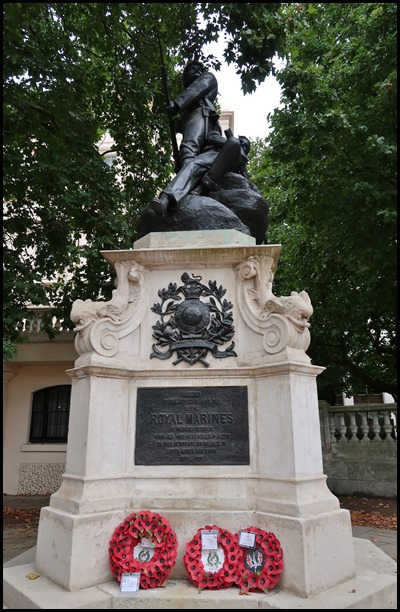 The Royal Marines Memorial.
Nearing Buckingham Palace we enjoyed the formal gardens.
Harley trotting on toward the 'important house' and following a couple of Chelsea Pensioners.
Bear poses.
Buckingham Palace remodelled by Sir Aston Webb in 1913.
A fun picture with fun Guards........
......and one of Changing of the Guards.
After our Mews and Palace visits we headed down to the underground, along the walkway..............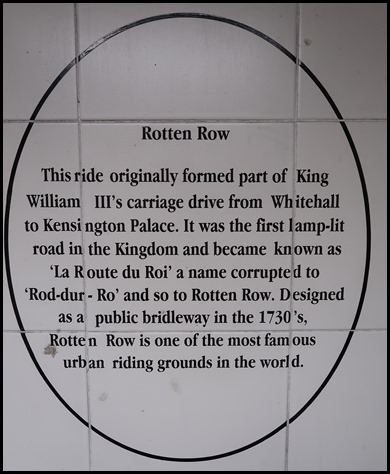 .......we learned some 'stuff'.
On our way down and looking up the steep escalator.................
.................to Hyde Park Corner.
Back to our digs for a well-earned supper.
ALL IN ALL A COLOURFUL DAY
GOOD LONG WALKS
---