Alex Ready

Beez Neez
Skipper and First Mate Millard (Big Bear and Pepe)
Sun 8 Jan 2017 23:57
Beez Neez is Now Ready to Welcome Alex
Beez happily settled awaiting tomorrow.
We are on the blue line opposite M2.
A picture from the website of Yacht Haven Marina, Phuket (we are on the left).
Bear went to the chandlery yesterday and bought new lazy jack rope, what a lovely, happy yellow. More than we can say for the weather. The rain has not stopped, not the right season to be continuous as it has been, the cockpit looks like Mrs Woo's laundry. I have to say it's a bit nippy at twenty four degrees C we are quite used to it being in the mid-thirties.
Ko Samui yesterday.
There have been storms out to sea, big surges in the anchorages, flooding on the mainland and sadly, eighteen people have died. This is the all important tourist season that the country depends on, fingers crossed Alex brings the sunshine in with him.
Cleaning and tidying have come on a pace and we cannot wait to see Al in his coolie hat.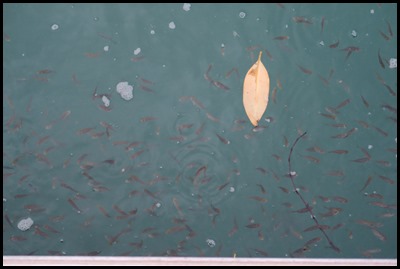 A tiny dry patch and we made a dash for the shower block. En route we stopped to look at the thousands of tiny fish and OH MY – I have to say I had hoped this leviathan would have surfaced just a bit more for a better picture, the bell (on the right) of this you-know-what-they-do-to-me creature is about eighteen inches across and the cauliflower bit below (seen on the left) is a similar size. OH MY.
The marina restaurant with offices on the right. This time tomorrow we will be waiting at the airport – Yeeha.
It makes a smashing change to have a hot shower (cold is all we had at Rebak) and as I sit and wait for Bear I start humming the Pointer Sisters hit record............ We walk back to Beez, just as dusk settles, it starts to rain but we are both singing I'm so excited, I just can't hide it..........".
ALL IN ALL SOOOOOOOOOOOOOO EXCITED
NEXT CHORUS – LET'S GET EXCITED
---